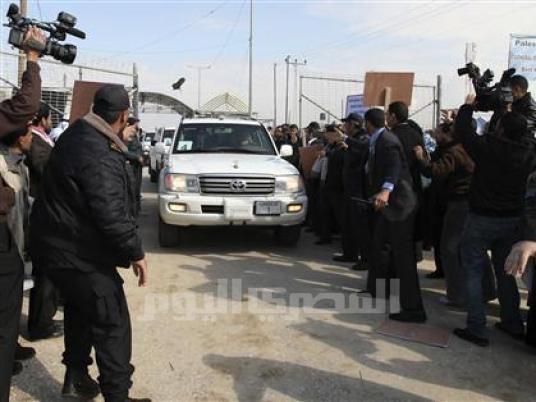 Foreign Ministry spokesperson Badr Abdel Aaty has condemned the execution of an Egyptian citizen in Libya by an armed group inside a football stadium.
In a press release on Saturday, Abdel Aaty said Mohamed Ahmed Mohamed did not have guarantees for a fair trial. He also called on all regional and international parties to support Libyan authorities to confront these extremist groups.
A shocking video showed the killing by an armed group at a football stadium in the eastern Libyan city of Derna, Amnesty International said in a report on Friday.
It said the video highlights the authorities' failure to prevent parts of the country from descending into violence and lawlessness.
The terrorist group, according to the organization, accused the Egyptian citizen of killing a Libyan.
Meanwhile, the Foreign Ministry denied on Sunday news that Egyptian military planes bombed areas controlled by militias in Tripoli.
"The news is totally untrue," the ministry said in a statement on Sunday. "The Foreign Ministry is closely following the political and security developments in Libya and hopes a national government is formed soon after parliamentary elections in order to achieve the demands of the Libyan people, help establish state institutions and preserve unity."
Edited translation from Al-Masry Al-Youm