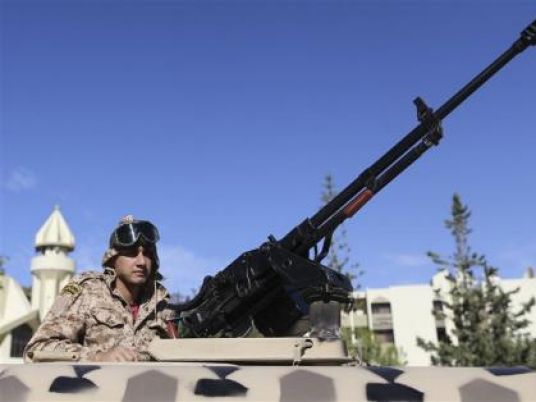 Egyptian citizen was killed in Libya on Saturday as Libyan gunmen attacked a vegetable store in Benghazi, while Egyptian workers were unloading goods, Egyptian Foreign Ministry said.
The gunmen open fired on the Egyptian workers, leading to the death of Gad Abdel Messiah Abdel Malak.
Egyptian embassy in Tripoli is closely following on the accident, the ministry said. It has contacted the Libyan authorities in question to acknowledge circumstances, arrest the criminals and bring them to justice, it added.
The ministry renewed the warnings made earlier to Egyptians against traveling to Libya, It also re-warned Libyans there to be cautious to protect their lives in light of the unstable political and security situation.
Edited translation from Al-Masry Al-Youm