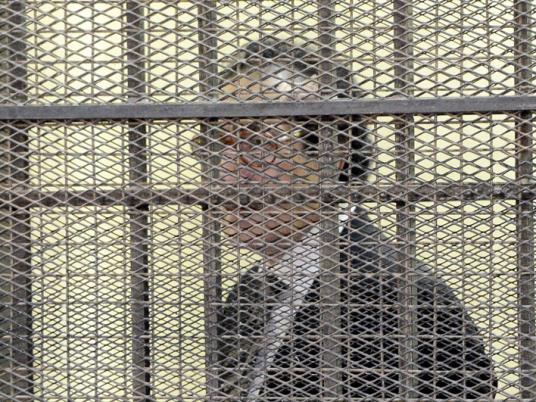 Giza Criminal Court acquitted former Culture Minister Farouk Hosni Saturday of embezzlement charges to the tune of LE9 million.
"Only weak souls make illicit gains," Hosni had said from the defendant's cage, while pleading not guilty during the previous session.
Hosni had also argued that he could have embezzled much more during his tenure as minister, since he oversaw more than 40 museums during that time.
Hosni's defense also argued that he is an artist and would have no need for illicit gains, alleging that he sells his own paintings for hundreds of thousands of dollars.
Hosni, who served under former President Hosni Mubarak for 20 years, was referred to criminal court by the Illicit Gains Authority on 4 September. Investigations into Hosni began soon after Mubarak was ousted on 11 February 2011.
Edited translation from al-Masry al-Youm