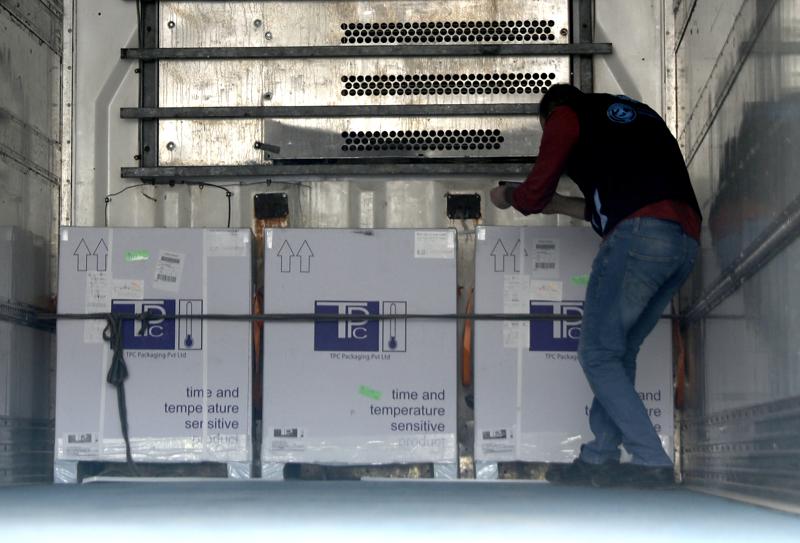 The Bani Mazar Misdemeanor Court in Minya sentenced three defendants to three years in prison each on charges of embezzlement and intentional damage to public money over dumping coronavirus vaccines.

The Public Prosecution received a letter on October 7, stating that 40 boxes containing 13,214 ampoules of the SinoPharm vaccine were disposed on banks of a canal in a Bani Mazar village.
A committee was formed to investigate the incident and found out that the disposed vaccines valued over five million LE.
The committee conducted an inventory check, and found out that another 4,988 packages of vaccines were lost from the stores of the Minya Health Directorate.
The investigations showed that the dumped ampoules had been received by a pharmacist authorized by the Minya Health Directorate and handed over to the driver of a vehicle belonging to the Ministry of Health to be transferred to the directorate's warehouses.
The driver then sent the quantity to the employee in charge of the warehouse, without conducting an inventory to the received quantity of vaccines and in the absence of the authorized pharmacist.
Investigations concluded that the gross negligence of the pharmacist and the storekeeper resulted in the loss of the vaccines.
The defendants denied charges of embezzlement during investigations, though their statements were contradictory.
The first testimony stated that unknown armed persons cut off the driver's road and stole the missing quantity. A recording of a conversation between the pharmacist and the driver was submitted to prove this story.
The second testimony stated that unknown persons stole this quantity from the car while the driver was in a coffee shop.
Prosecutors referred the defendants to trial.