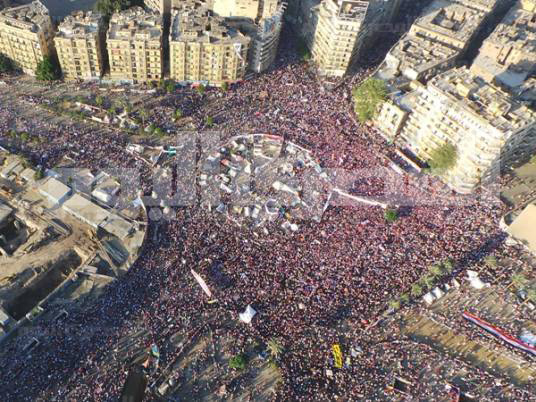 Former Muslim Brotherhood leader Ahmed Ban said that since its elections in 2009 the group's guidance bureau started to exclude leaders who were suspected of opposing the rule of Gamal Mubarak, son of deposed President Hosni Mubarak, succeeding his father.
In an interview with the London-based Al-Sharq Al-Awsat newspaper on Tuesday, Ban said the leaders resorted to 'supra-soft rigging' to hinder rising of any figures to decision-making positions within the organization that oppose the group's approval of 'inheriting the regime' by then.
Ban had headed a Brotherhood division in Qalyoubiya ahead of getting promoted to leadership positions. He quit the group by beginning of 2012 for accumulating reasons like the Brotherhood's reluctance to participate in the 25 January revolution, absence of discussions inside the organization and his shock about level of the group's MPs which 'had nothing to do with politics.'
"A leader called me on 24 January 2011 and told me: We have nothing to do with 25 January protests and that the group was preparing for its educational winter camp for the group members," he said. "History was being made in Egypt while the group was busy with building caves for its members. Until the Friday of Anger on 28 January 2011, the group hadn't instructed to take to Tahrir Square, while many of the group's youth headed to the square without waiting for the instructions. After that the Brotherhood started sending the protesters to the square, at the same time they were negotiating with regime."
Ban added that the group didn't start to take part in protests before 30 January 2011 after clear instructions.
Edited translation from Al-Masry Al-Youm