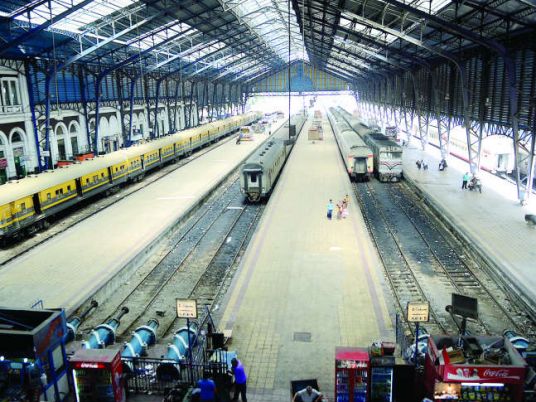 Hundreds of former workers of the National Railways Authority and their families blocked the railways at Kafr al-Sheikh train station in protest against measures taken to evict them from their houses which are owned by the authority.
A committee from the authority was ordered take measures to remove the residents from their homes in order to give the land to an investor who will build residential buildings there. The protesters refused the presence of the committee and referred to police reports filed against the residents to evict them.
The land is comprised of old, one-storey houses, some of which are slums adjacent to a railway that passes between al-Salakhana level crossing and the railway bridge in Kafr al-Skeikh.
Yehia Mohamed, one of the protesters, said the committee came to inspect the land on which the houses were built twenty years ago, and to evict them without providing alternative housing, despite the decision by a former transportation minister to not expel inhabitants without providing alternative housing. He stressed that residents will never leave their homes.
Another protester, Hamdy Khalil, said the authority violates the court verdict issued in 2003, which canceled a decision by the chairperson of the Holding Company for Water and Wastewater to evacuate workers from their houses without providing alternative housing. He rejected being treated in the same way.
Edited translation from Al-Masry Al-Youm