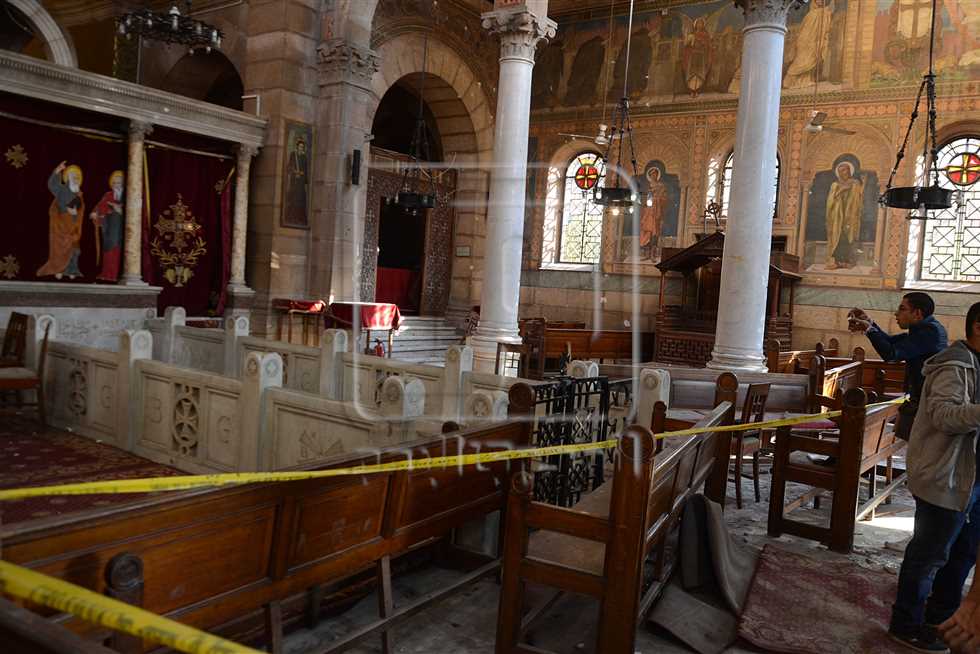 Four more suspects have been arrested over involvement in Botroseya Church blast, which occurred last month leaving 28 worshippers dead.
The suspects were Ahmed Abdel Aal, a main member of a terrorist cell, and three others, making the total number of the arrested suspects eight. Efforts are underway to arrest Mohab Mostafa, the main suspect and leader of the cell which carried out the blast.
In a statement on Wednesday, the Interior Ministry said that the second suspect Abdel Aal had been arrested, within efforts to arrest all the perpetrators of the terrorist crime.
Investigations showed that Mostafa was an extremist who recently adopted the ideology of the Ansar Bayt al-Maqdis terrorist group. He traveled to Qatar in 2015 and returned back to Egypt with full financial and logistic support from the group to carry out terrorist actions.
In related news, the national security sector was able to arrest three members of the terrorist cell that carried out the crime. They were planning for other terrorist crimes, including sensitive government installationcs to destabilize overall stability and security.
One of the suspects was found in possession of three bombs, several guns and a large amount of amunitions, according to the ministry statement. Another suspects with links to the Muslim Brotherhood group, was involved in securing the group's marches using arms.
The suspects were referred to prosecution for investigations.
Edited translation from Al-Masry Al-Youm