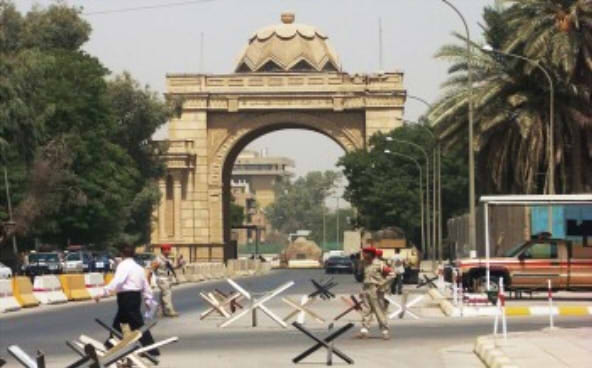 The Iraqi Security Media Cell (ISMC) announced that four rockets fell on a residential complex inside Baghdad's heavily fortified Green Zone on Tuesday morning.
The rockets were launched from east Baghdad, the Iraqi "Al Ekhbariya" news channel reported.
Earlier, medical sources said that the death toll from clashes in Baghdad's Green Zone has risen to 20 amid a state of chaos that dominated the country, after the announcement of leader of the Sadrist movement Muqtada al Sadr to withdraw from political life.
The Iraqi army imposed a nationwide curfew after supporters of Muqtada al Sadr stormed the Iraqi Presidential Palace.