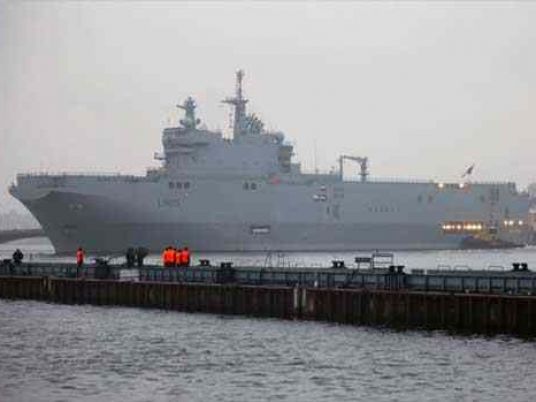 France is confident it will wrap up the sale of two Mistral warships to a new buyer in the next few weeks after it canceled their delivery to Russia, Defense Minister Jean-Yves Le Drian told the newspaper Le Monde.
"Several countries have lined up to buy the two boats," Le Drian said in an interview published on Friday. "I am rather optimistic about the fact we'll find a buyer in the coming weeks."
Sources close to the matter told Reuters last month that France was in talks to sell the two helicopter carriers to Egypt after their sale to Russia was canceled.
Cairo has sought to boost its military power in the face of a two-year-old insurgency based in the Sinai peninsula and a conflict in neighboring Libya that could spill over into Egypt.
A sale would also fit France's recent strategy of favoring predominantly Sunni Arab nations, both politically and commercially, over their Shi'ite rival Iran.