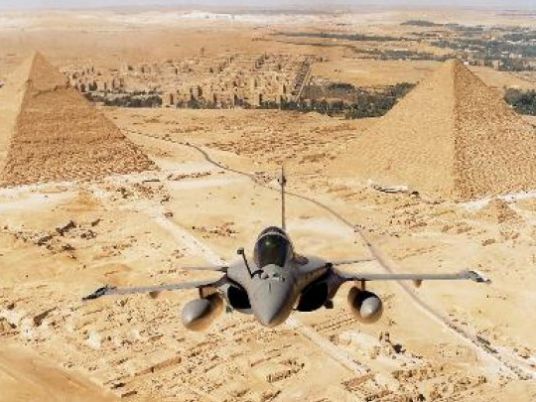 France eyes Egypt as an important military partner to counter the threats of terrorist groups against the Mediterranean trade movement, as well as to tackle the crisis of immigrants, Foreign Affairs journal said
.
Foreign Affairs journal said that France is interested in supporting Egypt to become a major military force in the region, and pointed out the great military deals and the joint exercises between the two countries. Cairo has now become an important player in the Mediterranean region.
It added that Egypt currently has one of the most well equipped naval forces in the region and the world, with a fleet of 319 naval units.
The journal noted that for a long time, the Egyptian navy was fully dependent on old Soviet ships, and that the deals made by President Abdel Fattah al-Sisi aimed to change this.
Foreign Affairs attributed the French support to the increasing fears of terrorism and migrants crossing the sea into Europe. As most of the countries in the region are witnessing turbulences, Egypt is the only country in the southern Mediterranean that can help the French police secure the southern border of Europe.
The same is true for Britain, which is conducting joint anti-terrorism exercises with Egypt, the journal said.
The Foreign affairs journal also referred to the Egyptian military partnership with Berlin. During her first visit to Egypt since 2013, German Chancellor Angela Merkel said during a joint press conference with Sisi that she was the main supporter of the southern Mediterranean effort to counter legal immigration. She noted that the refugee crisis is an essential issue facing Germany.