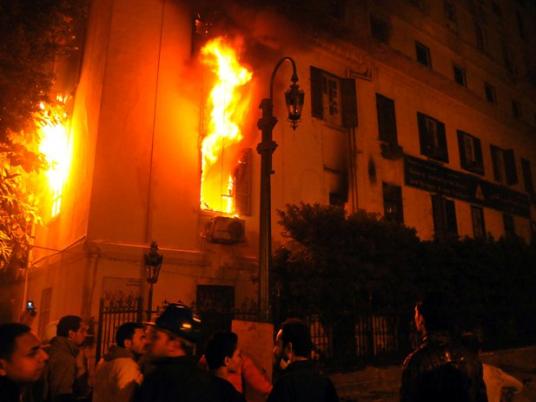 US-based
Freedom House
criticized Egyptian courts on Thursday following a life sentence verdict given on Monday to 229 activists for clashes with security near the Cabinet in 2011.
"Egypt's courts have become a tool of repression rather than a pillar of justice, as the life sentences imposed on Douma and his co-defendants make horribly clear," said Robert Herman, vice president of Freedom House's regional programs.
"President al-Sisi and Egypt's government should focus on building a democratic system rather than on repression that fuels turmoil," he added.
The Cairo Criminal Court sentenced prominent democracy activist Ahmed Douma and 228 others to life in prison and fined them a total of LE17 million over charges of assaulting security and sabotage during the encounters with police and army forces outside the Egyptian Cabinet and parliament in December 2011.
The verdict added dismay to the already disgruntled groups of people who participated in the 2011 uprising. The previous blow occured when former president Hosni Mubarak and the members of his regime were acquitted on charges of corruption and murder.