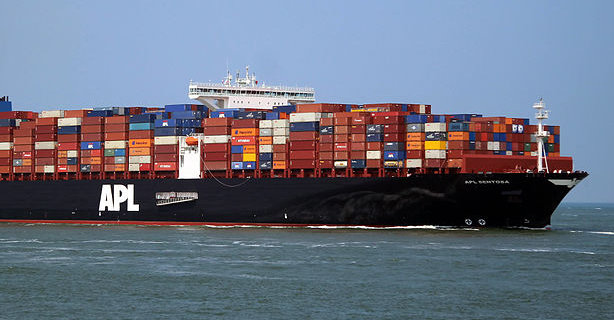 A number of French companies have announced that they will increase investment in Egypt, in a meeting with Investment Minister Sahar Nasr on Thursday.
The meeting included representatives from Schneider Electric, Saint Gobain, Carrefour, L'Oreal, NAOS, Mortimer Harvey, Edison, SEB group, Decathlon Group, Orange, Credit Agricole Bank and other corporations.
They were joined by the French Ambassador to Cairo Stéphane Romatet, Director of the French Development Agency in Cairo Fabio Grazi, Chairman of the Council of French Foreign Trade Advisors in Cairo Walid Sheta, officials from the French Economic Mission in Cairo, and the Egyptian Investment Ministry.
The corporations praised economic reforms in Egypt, holding that the current business climate has become suitable to attract more French investment, which currently amounts to US$4 billion from 160 French companies operating in Egypt.
It was estimated that the meeting could bring 35,000 new jobs in the fields of industry, tourism, agriculture, telecommunications, transport, infrastructure and financial services in Egypt.
French companies increased their investments in Egypt by $200 million in 2017-2018, a number which, according to Ambassador Romatet, France intends to boost in the coming year.
Meanwhile Sheta, who is also president of the Schneider Electric Group, announced that his company's investments in Egypt amounted to 208 million Euros. This year, the paid-up capital was increased by 20 million Euros.
L'Oréal Egypt's managing director, Benoit Julia, reported that 99 percent of workers with the company in Egypt were Egyptians. He added that 80 million L'Oreal cosmetic units are expected to be produced by the end of 2018, with an increase of 5 million units compared to last year. 50 million Euros were allocated for the establishment of the L'Oreal Cairo plant, as a regional export hub for the Middle East and North Africa.
Jean-Francois, president of Air Liquide for industrial and medical gases, reported that its plan of action over the next three years would inject investments of about LE2 billion.
Hanan Badra, Managing Director of SEB Group, declared that SEB plans to invest over 30 million Euros into Egypt, during the year 2018-2019.
Investment Minister Sahar Nasr stressed the importance of the private sector in Egypt's economic development plan.
She announced that The General Authority for Investment and Free Zones has translated Egypt's investment laws and executive regulations into French, in order to clarify all details to French investors.
Finally, Nasr expressed her hope for the future of French investment in Egypt. She praised the aid provided by the French Development Agency, which exceeded 1.2 billion Euros – including 5.6 million Euros as grants.
Edited translation from Al-Masry Al-Youm.