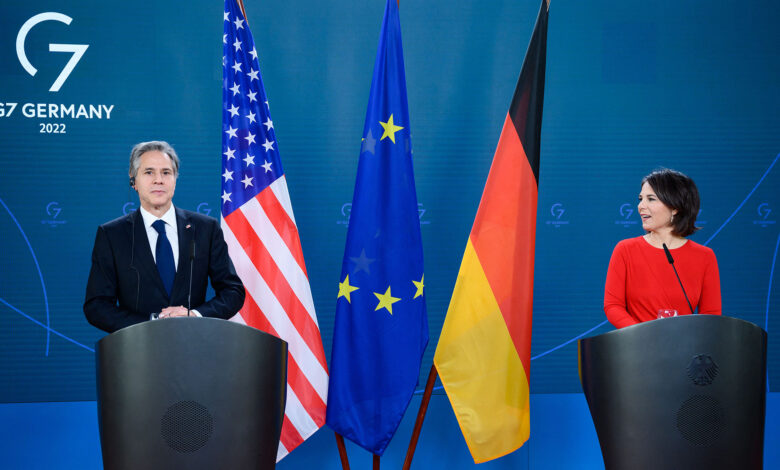 Russia's war against Ukraine is exacerbating food insecurity, the G7 foreign ministers said Friday in a joint statement.
The ministers reiterated their condemnation of the war and called on Moscow "to cease its attacks and threatening actions and un-block the Ukrainian Black Sea ports for food exports."
"In today's meeting the G7 Foreign Ministers of Canada, France, Germany, Italy, Japan, the United Kingdom, and the United States of America, and the High Representative of the European Union, reaffirmed in the strongest terms their condemnation of Russia's continued war of aggression against Ukraine," according to the joint statement.
The ministers said that in addition to Russia's blockade of ports, troops are bombing grain silos and damaging Ukraine's agricultural infrastructure.
"Ministers rejected Russia's false narrative and disinformation on sanctions. All G7 sanctions include exemptions to allow Russian food and agricultural products to get to global markets," according to the statement.
The foreign ministers pledged to support Ukraine with military and defense assistance "for as long as necessary."