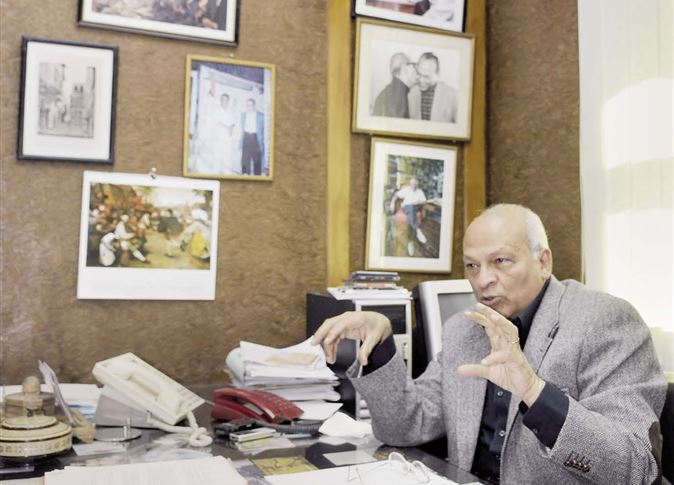 Author Gamal al-Ghitany's novel "Zeiny Barakat" depicts repression and fear in Arab life, drawing similiar conclusions between repression during the Mamluk period and imprisonment during the contemporary era.
Zeiny Barakat is a market inspector during the Mamluk period. To get money out of merchants, he makes them watch peasants being tortured for a whole week in order to intimidate them. This was before the Mamluk dynasty was defeated by the Ottomans in 1517.
Ghitany, who passed away on October 18, applies this picture to real life. "The novel was inspired by my suffering from police oppression in the sixties," he said. "At that time, President Gamal Abdel Nasser had a desire to achieve social justice and meet the aspirations of the ordinary people, but failed because he misused democracy."
Ghitany found similarities in the reasons for Egypt's defeat in 1517 and its defeat in 1967, which brought him to what he called the unity of the human experience in the many stages of history despite time and distance.
He said he was always concerned with the idea of prosecution in Egypt's history until he himself was taken to prison in 1966. "What I saw in prison I had heard of from my colleagues before," he said.
He wrote "Zeiny Barakat" after his imprisonment based on the memoirs of a prison warden in the Mamluk era. For the novel, he used a style combining classical and colloquial Egyptian linguistic structure, which he had learned from his readings of the historians Ibn Zunbul al-Rammal, Al-Maqrizi and Ibn Taghri Bardi.

Edited translation from Al-Masry Al-Youm