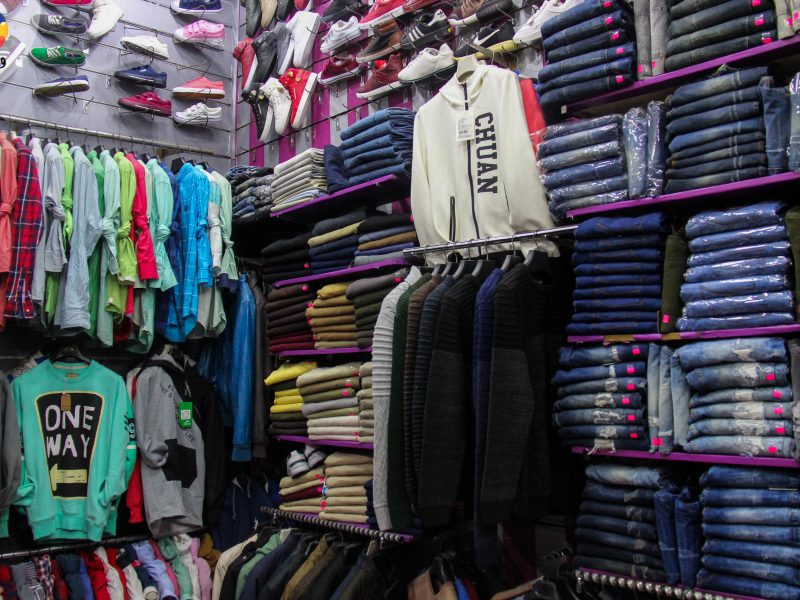 The chief of Egypt's Ready-made Garments Chamber, Mohamed Abdel Salam, said on Monday that several local clothing factories reduced their production by 50 percent, while others factories halted production altogether. This dramatic slowdown is due to a projected decline in market demands for the fall season.
He explained that demand for clothing is not expected to exceed half of the normal rate this fall, amid expectations that a "second wave" of coronavirus will force the country into another lockdown, keeping people home and killing in-person shopping. 
Several manufacturers suffered a major loss after a countrywide lockdown was mandated in mid-March to combat the spread of the virus. The lockdown led to a drastic decline in demand for ready-made clothes.
A massive overstock of summer clothing sat for months in the factories, according to Salam. The factories failed to distribute their production in both local and foreign markets. 
Factories have hardly sold 30 percent of their summer season stock over the past three months. 
Many Egyptians turned to online shopping amid the pandemic, with the country's e-commerce sector already steadily rising pre-pandemic. 
Global e-commerce giant Amazon announced in September that it plans to manufacture more of its products in Egypt, as well as attract more Egyptian companies to market their products through Amazon's electronic platforms – particularly with ready-to-wear clothes, household items, plastics, and electronic device accessories.
Edited translation from Al-Masry Al-Youm