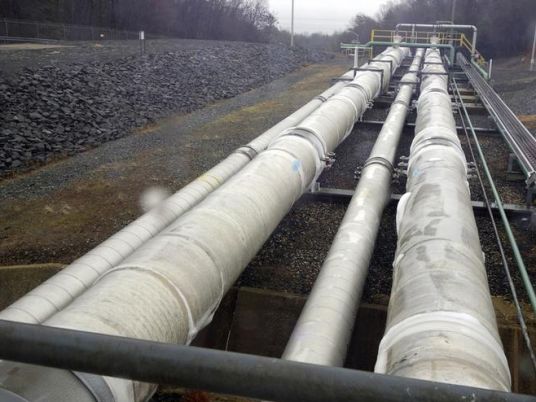 The African Chamber of Energy is set to host an economic meeting in Johannesburg on Thursday alongside Russian energy company "Gazprom" which brings together Egypt and 12 other African and Maghreb countries to discuss natural gas issues and its impact on the African continent at large.
The meeting in South Africa features leading energy industry representatives, governmental and corporate experts alongside media coverage including from "Al-Masry Al-Youm".
Participating nations include Egypt, Algeria, Morocco, Angola, Ghana, Kenya, Mozambique, Nigeria, Tanzania and Guinea.
The Russian-African partnership highlights the importance of the pivotal role of gas in promoting economic development, especially with Africa possessing gas reserves amounting to about 620 trillion cubic feet.
Energy experts are exploring innovative strategies, sharing best practices and shaping the future of the gas sector in Africa.
Africa believes that gas plays a pivotal role in ensuring energy security and supporting the energy transition.
It also serves as an important element in the energy landscape in Africa, as many African countries have become gas producers with Egypt, Algeria, and Nigeria in the lead for producing gas to diversify the energy mix along with its production of oil.
Mozambique has also made waves in the gas industry with its offshore discoveries,
Gazprom, a Russian giant in energy and gas, stated that cooperation with the African Energy Chamber represents a milestone in the gas industry in Africa.
The company boasts a wealth of experience in various aspects of the energy sector, including exploration, and its participation extends to Generation and marketing of thermal and electrical energy.
This cooperation aims to unleash the enhancement of the enormous potential of the gas industry in Africa, and to promote economic and sustainable development and energy security.
It also focuses on geological exploration, production, transportation, storage, processing, and sale of gas, gas condensate and oil, and sale of gas as fuel for vehicles, as well as generation and marketing of heat and energy.
During the meeting, the South African Ministry of Energy will participate to discuss the expansion of gas infrastructure, gas power generation offers, and the use of natural gas as an engine fuel.
Talks will also feature a presentation on liquefied natural gas that highlights Gazprom's expertise in this area.
And discussions will take place regarding the advantages of using natural gas to improve the quality of life and the economy, and develop the role of natural gas in securing energy and environmental security.