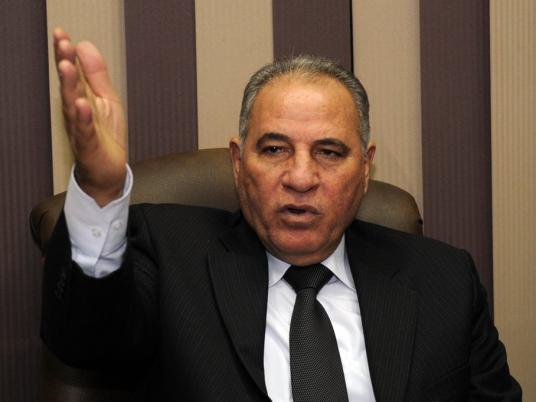 Abdul Latif Bin Rashid Al Zayani, secretary general of the Gulf Cooperation Council (GCC), has denounced statements by Ahmed al-Zend, president of Egypt's Judges Club, who called on the Egyptian army to send troops to Qatar and arrest Egyptian supporters of the Muslim Brotherhood who fled Egypt after President Mohamed Morsy was deposed.
Zayani told the Kuwaiti news agency KUNA that the "deplorable" statement is unacceptable as Qatar has always stood and still stands by Egypt and the Egyptian people.
Egypt decided on Monday 6 January to withdraw its ambassador to Qatar, Mohamed Morsy, for consultation, once the constitution referendum is held for Egyptians expatriates.
Since the 3 July ouster of Egypt's first democractically-elected, President Mohamed Morsy, his opponents have railed attacks against Qatar, who was a staunch supporter of his administration. The interim government has already banned Al Jazeera network from operating within Egypt, accusing it of biased coverage.
Opponents of former President Morsy, from various political groups, have spoken out viciously against Qatar, demanding retaliation for Qatar's criticism of the interim government, in wake of the expansive crackdown on the Muslim Brotherhood and increased restriction of human rights.