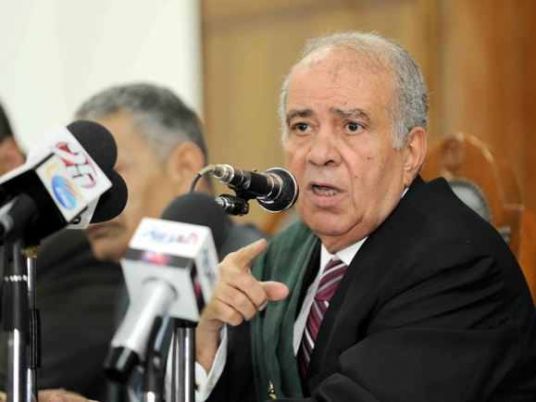 Prime Minister Sherif Ismail has appointed Legal and Parliamentary Affairs Minister Magdy al-Agaty has acting justice minister until a new minister is sworn-in to replace Ahmed al-Zend, who was dismissed on Sunday.
In announcing the temporary appointment, Ismail offered thanks to Zend for his performance as justice minister. "Zend did his best. We'd like to thank him for his efforts," Ismail said.
Denying news of a Cabinet reshuffle, Ismail said a new justice minister would be designated within a few days.
An outspoken critic of the Muslim Brotherhood, Zend was appointed as justice minister in May 2015.
He was removed from his post after controversial remarks he made during a television interview on Friday, stating that he would arrest any journalist who made unfounded allegations against his family, even if it was the Prophet Mohamed.
He immediately repented for his blasphemous statement and later offered an apology in another interview, but he was sacked from his ministerial post nonetheless.
Edited translation from Al-Masry Al-Youm