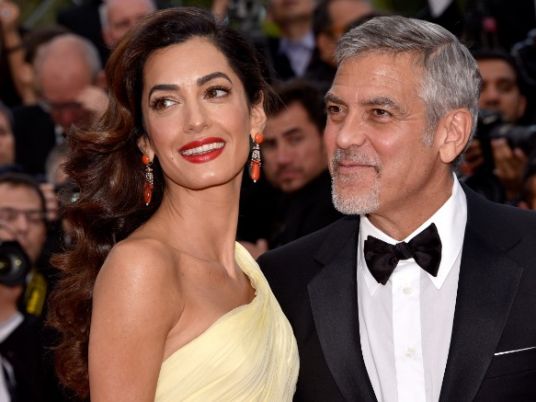 George Clooney is ready for his next challenge — parenthood.
The actor opened up for the first time since news broke that he and his wife, Amal Clooney, are having twins.
"We are really happy and really excited. It's going to be an adventure," the actor said on the French TV show "Rencontres de Cinema." "We've sort of embraced it all … with arms wide open."
Clooney said his friends can't help but tease him about becoming a dad later in life.
The actor's longtime friend and fellow "Ocean's" series co-star, Matt Damon, confirmed the news on Thursday and recalled the moment Clooney told him.
"I was working with him last fall and he pulled me aside on set and I mean, I almost started crying. I was so happy for him," Damon told Entertainment Tonight Canada at a junket for his upcoming film "The Great Wall."
Damon has no doubt that Clooney, 55, and Amal, 39, will be nothing but "awesome parents."
Clooney said: "My favorite part is, you know, all my friends who are my age, and I have many of them, they're already done. Their kids are all grown up and away to college and they are laughing."
"We went out to dinner the other night, and it's a table of eight guys and all their kids are away in college, and we are sitting there and they were all being very supportive, 'Everything is going to be great, you're going to love it,'" he continued. "Then it got really quiet, and they all just started making baby crying and the whole table just busted up laughing."
But he said he's comforted that the French actor Jean-Paul Belmondo was 70 when he had children: "So I'm feeling a bit better about being 56 by the time we have them."
Clooney and his wife's lives are about to be turned upside down, but he couldn't sound more certain. "It's going to change a lot of things but that's OK, that's life," he said.