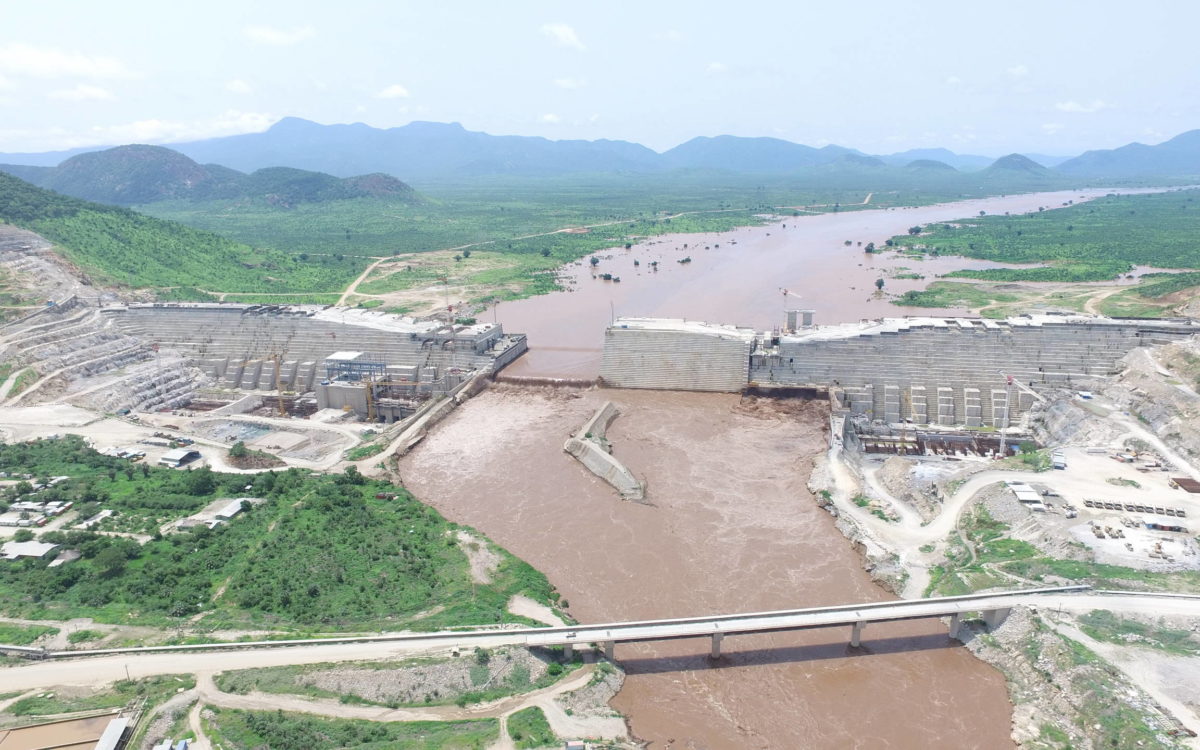 Ethiopian Minister of Irrigation Seleshi Bekele announced on Sunday that the lower exits of the Grand Ethiopian Renaissance Dam (GERD) have begun operating, with a total capacity of 1,860 cubic meters per second, in preparation for the dam's second filling in July.
The dam was designed in a manner that will meet the water needs of downstream countries without causing any kind of harm to them, he added. 
On Thursday, the Ethiopian Foreign Ministry confirmed that the process of filling the dam will take place on time and that there is no justification for Sudan's objection to its filling an operation, adding that an initiative to exchange data on the dam with Sudan and Egypt has been initiated.
The ministry further said that the best way to make progress on GERD is to continue the tripartite negotiations to reach a win-win outcome.
Egypt announced earlier this month that the latest round of GERD negotiations, held in Kinshasa, the capital of Democratic Republic of Congo on April 4-5, were a failure.
The Egyptian Foreign Ministry said that Ethiopia rejected the proposal submitted by Sudan and supported by Egypt to form an international quartet to mediate between the three countries.
Ethiopia also shut down all other proposals and alternatives put forward by Egypt and Sudan in order to move along the negotiation process.
Both Sudan and Egypt have turned to the United Nations Security Council in hopes of a resolution on the dispute. In response, Ethiopian Deputy Prime Minister and Foreign Minister Demeke Mekonnen announced that "exerting unnecessary pressure on Ethiopia by intentionally politicizing and internationalizing the matter will not make Ethiopia accept the colonial-era treaty over the River Nile".
The three parties have held several rounds of negotiations over the past decade, but have ultimately failed to reach an agreement.
The construction of the dam, which began in 2011, is considered to be one of Egypt's most serious water issues.
Egypt, which relies considerably on freshwater from the Nile, has voiced fears that the GERD would negatively impact the country's water supply, and has insisted that measures be put in place to protect downstream countries in case of drought during the dam's filling process.
Ethiopia, on the other hand, has stressed the importance of the project to bolster its economy, where more than half of the population currently lives without access to electricity.