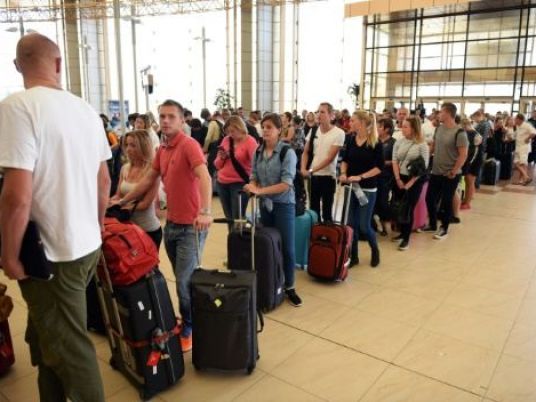 Germany's fourth-biggest tour operator FTI has announced its plans to operate five flights to Sharm el-Sheikh each week starting December 23, increasing the number of flights from three to eight per week.
The increase will mean a return to the same level of service in place before the Russia plane crash in Sindai in October 2015.
The German Civil Aviation Authority officially notified German airlines in May that the ban on flights to Sharm el-Sheikh Airport was being lifted and that services would be resumed.
The positive decision was the result of efforts over the past six months by the Egyptian Embassy in Berlin to reverse Germany's policy since Russian plane crash.
"The embassy's campaign was carried out in coordination with the concerned sectors at the Foreign Ministry, the Egyptian ministries of tourism, civil aviation and the interior, and the German ministries of transportation, foreign affairs and interior," said a statement from the Egyptian Foreign Ministry.
German is among several countries that placed restrictions on air travel to Egypt after the downing of a Russian passenger plane last October, killing all 224 people on board.
While Egypt initially denied claims that the incident was a terrorist attack, Russian investigators said there was evidence that a bomb had been placed on board.
After the incident of October 31, the "Sinai Province" terrorist group, which is affiliated to the "Islamic State" group, claimed responsibility for the attack.
Egypt is still negotiating with Russia for the resumption of their passenger flights to Egypt. However, the hijacking of an EgyptAir flight in late March has set back plans, according to Russian officials.
Sharm el-Sheikh's tourism industry has been hard hit by fears of further air-transport related attacks and the resulting restrictions on air travel.
Edited translation from Al-Masry Al-Youm