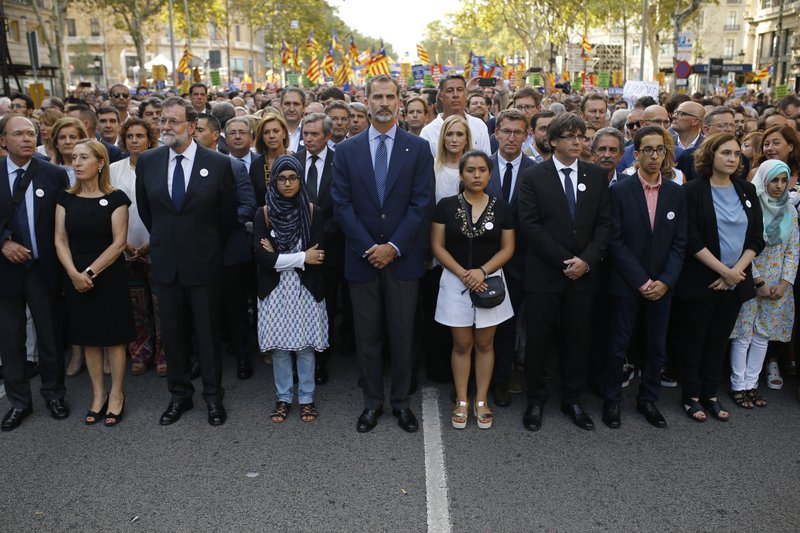 Health authorities in Catalonia say a 51-year-old German woman has died from injuries suffered in the Aug. 17 attack in Barcelona, raising the death toll in attacks there and the nearby coastal town of Cambrils to 16.
The woman died Sunday in the intensive care unit of Barcelona's Hospital del Mar, according to the regional health department.
With that, authorities are raising to 14 the death toll in the van attack in Barcelona's popular Las Ramblas boulevard. Another man was stabbed to death in a carjacking as the van driver made his getaway, and a woman died in an Aug. 18 attack in Cambrils.
More than 120 people were wounded. Authorities say 24 remain hospitalized, five in critical condition.
Some 500,000 people marched Saturday in Barcelona to condemn the attacks.