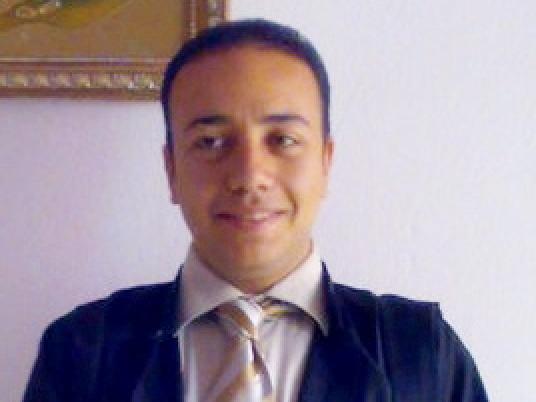 A Saudi court has issued a final verdict against Egyptian lawyer Ahmed Al-Gizawy on Wednesday, sentencing him to five years in prison and 300 lashes for bringing narcotics into Saudi Arabia, according to Saudi newspaper Okaz.
The verdict is final and shall be enforced according to Saudi law. The lashing verdict will be carried out within a month from the sentencing.
The Tamarod movement has demanded that both Interim President Adly Mansour and Defense Minister Abdel Fattah al-Sisi immediately intervene for the release of Gizawy, who has been detained in a Saudi prison for over two years.
The Tamarod argued in a statement posted to its Facebook page on Thursday that Gizawy is entitled to a royal pardon, since he has spent more than half his sentence in jail. A royal pardon only requires the prisoner to have served one quarter of their verdict.
The statement noted Gizawy's good behavior in jail. According to the judge who tried him, he helped two other Filipinos prisoners convert to Islam and learned a great deal of the Quran.
The statement also referenced the poor condition of Gizawy's health as not allowing for his continued detention. He suffers a stomach tumor preventing him to stand on his feet for over 10 minutes, according to the statement.
Tamarod expressed its fear of increasing his penalty, since the case is currently being considered by the Saudi Interior Ministry, which could harden the verdict.
The statement described the Saudi authorities as 'flexible,' urging Egyptian authorities to intervene on behalf of Gizawy.
Gizawy was arrested for drug possession at a Saudi airport last year, but activists claim the charges were fabricated due to his criticism of Saudi royals.
Edited translation from Al-Masry Al-Youm