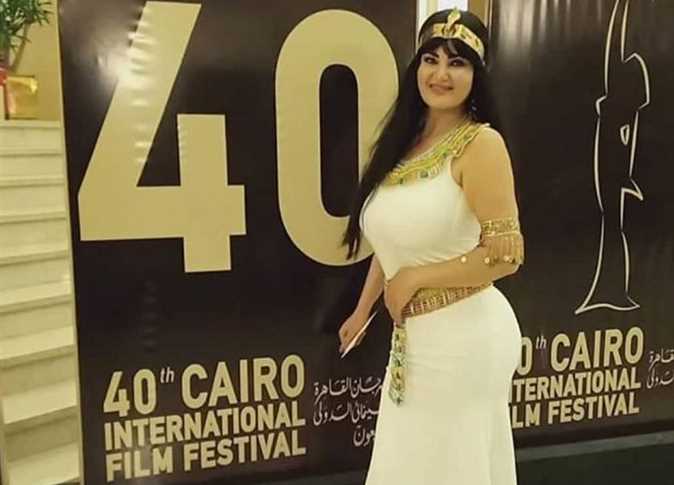 The Cairo International Film Festival's 40th edition (CIFF) kicked off last night at the Cairo Opera House with heavy attendance by stars compared to previous editions, which witnessed low celebrity attendance.
Qasr al-Nil bridge, leading to the Cairo Opera House, featured the festival logo and was decorated with lights.
During the inauguration, Egyptian Culture Minister Enas Abdel-Dayem said that Cairo is Hollywood of the middle east and is always the capital of Arab cinema.
"This session will be a real addition to the history of the festival, and I would like to thank everyone who has presided over the festival since its foundation," she added.
Abdel-Dayem explained that Culture Ministry continues to fully support the festival, which is being held this year under young new management open to the global film industry, and wants to develop the festival in proportion to its value as a major annual event.
The minister pointed out that Egypt has always been a destination that embraces talent in all disciplines. She expressed her hope to collaborate for the elevation of art and the upholding of humanity's values.
The ceremony was attended by a large group of stars including Amr Saad, Sherine Reda, Dorra, Nelly Karim, Boushra, Mona Hala, Nour, Mai Selim, Elham Shaheen, Laila Elwi, Mays Hamdan, , Rasha Mahdi, director Khaled Youssef, Ezzat Abu Ouf, Ahmed Wafiq, Hani Ramzi, Rajaa al-Jeddawi, and Ahmad al-Fishawi.
CIFF's President Mohamed Hefzy said that this session is a very special event because it marks the 40th anniversary of the CIFF. He added that one of the important events at this edition is the opening of the exhibition on CIFF journey.
Hefzy said that for the first time, the CIFF is launching the first edition of Cairo Industry Days platform in partnership with the Arab Cinema Center.
This year's program includes 160 films from 59 countries. For the first time CIFF will award a prize of $20,000 to the movie, voted for by most of the audience.
The festival also decided to dedicate a program this year to celebrate female Arab filmmakers, through the screening of 9 films by female directors over the past few years.
The opening film of its 40th edition will be the middle eastern premiere of the Hollywood film  'Green Book' starring award-winning actors Viggo Mortensen and Mahershala Ali, directed and co- written by Peter Farrelly.
'Green Book' is based on a true story and is set in 1960s America, a time when segregation and discrimination were the norm.
Edited translation from Al-Masry Al-Youm