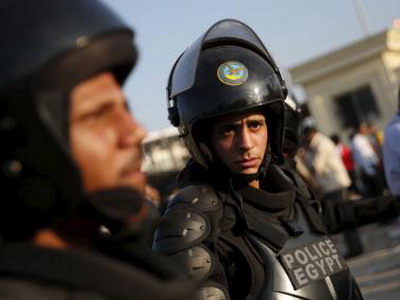 The latest annual Gallup Global Law and Order poll ranked Egypt as the safest country in Africa, giving it a higher score than both the US and the UK.
The poll ranked 135 countries from the safest to the most dangerous, through asking people if they felt safe walking at night in these countries and whether they've ever been victims of crime.
Egypt achieved a scored of 88 out of 100, ranking 16th safest country in the world, on the same level of Denmark, Slovenia and China.
On the other hand, the UK ranked 21st while the US ranked 35th. As for other countries, Singapore topped the list while Liberia was ranked as the least safest country in the world.
Gallup says it interviewed 148,000 adults in 142 countries and areas for its survey. Factors taken into the survey included confidence in local police, safety at night, theft cases and mugging cases in the past year.
Following Singapore, the top four safest countries were: Norway, Iceland, Finland and Uzbekistan. While the five least safe countries were Venezuela, Afghanistan, South Sudan, Gabon and Liberia.
South Sudan was ranked the least safe country in Africa.
Gallup's Jon Clifton told BBC that "Egypt's score reflected a trend over recent reports, which have seen Egyptians becoming increasingly trusting of the police".
Egypt's rank comes as a surprise as the country has been battling Islamist millitants in Sinai during the past few years. Since coming into power four years ago, President Abdel Fattah Al-Sisi announced that his top priority is to rid the country from terrorism. His latest efforts in the field was "Sinai 2018 Operation" which was launched in 2018 to eliminate terrorism.
Before Sinai 2018, since the outcast of former President Mohamed Morsi, Egypt has been suffering from a series of vicious terrorist attacks, most notable Al-Rawda mosque attack in  2017.