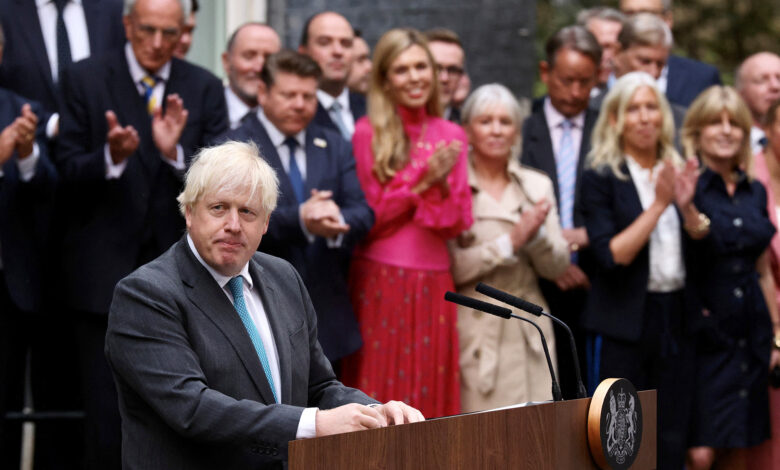 Boris Johnson's farewell speech as UK prime minister was lambasted by critics and political opponents, who accused him of shirking responsibility and exaggerating the achievements of his administration.
The official Twitter handle of the Prime Minister tweeted out a video of Johnson and his wife, Carrie, walking the halls of Downing Street one last time, being cheered by his aides and supporters. "Thank you Boris," the caption read.
And a few loyal backbench Conservatives expressed their approval online — though few Cabinet members were among them.
But many opposition MPs were in a less complimentary mood.
Labour's shadow foreign secretary dubbed Johnson the "worst Prime Minister of the modern era" and accused him of using his final speech to list "imaginary achievements."
One achievement Johnson touted was his oft-repeated — and frequently criticized — remark that his government will build 40 new hospitals. The majority of the new hospitals are actually replacements, refurbishments or improvements to existing buildings, according to fact checker Full Fact. Britain's National Health Service (NHS) is struggling through a staffing crisis, with workers stretched and patients forced to wait for procedures.
Labour MP Luke Pollard said there was "no apology" in his speech, "just more bluster."
"This speech was a microcosm of Boris Johnson's time in No. 10. Graceless, feckless, boorish, ignorant, self-righteous, isolated and, above all, deceitful to the end," SNP lawmaker Gavin Newlands added.