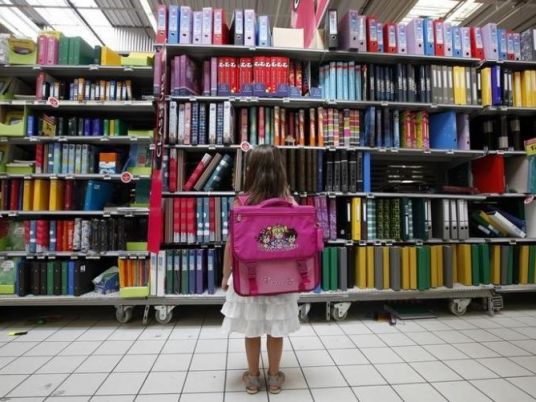 The Ministry of Education finally decided to close the New Cairo British International School because the institution has no license and the students are not officially registered, as neither the ministry nor the Educational Administration have any idea about the students documents.
The school was officially warned several times due to the increase in its fees which it requested in British pounds. Moreover, the school was listed as a "violating school" on the ministry's official website.
Egypt Independent contacted the school but they completely denied any form of suspension for the next school year, saying: "the school will be working normally and there is no problem."
"Several missions have visited the school over the course of this educational year, calling on the administration to go through the official licensing procedures quickly as the school belongs to an NGO. But the school owners did not listen to the ministry's demands, so the closure decision was issued recently," Tarek Talaat, director of the private schools department at the Ministry of Education told Youm7.
Talaat clarified that the closure would take place after the end of this school year to avoid harming the students' futures. "The students don't have a choice but to search for new, licensed school for the new school year 2017/18. And the parents must search for those ones on the ministry's official website," Talaat said.
A source told state-owned newspaper Al-Ahram that six other schools will face strict legal decisions from the ministry very soon. These sanctions will include warnings and placing the school under the ministry's financial and administrative supervision.
According to the source, these schools are accused of not holding a license, and some are accused of raising tuition fees beyond a certain threshold, and accepting students above the school's capacity.
"Any random increase in the school fees is unaccepted and any school would do this will be punished," the source said.
In January, the Ministry of Education released a list of 47 private and international schools that had committed grave violations, including the collection of excessive fees, teaching foreign curricula, and accepting students in large numbers without a license, among others
Some of these schools were shut down, including the International Deutshe School in Luxor, Leaders Language School in Kerdasa and Heliopolis school. Other schools received official warnings and others will face sanctions included seizure, administrative closure, and placement under financial and administrative supervision.