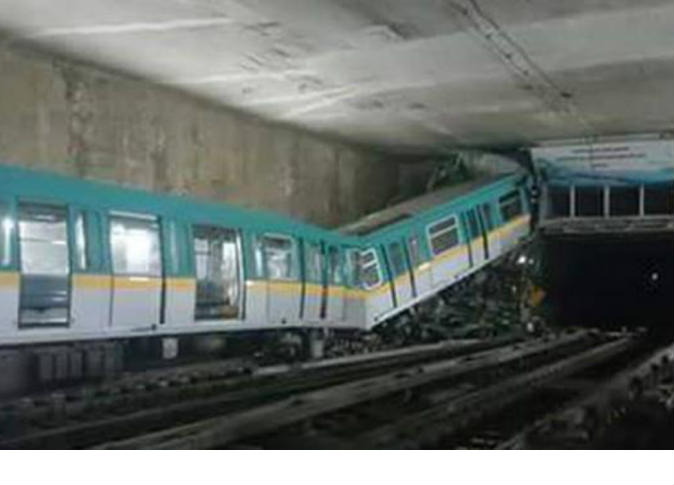 Minister of Transportation Hani Dahi decided on Monday to form a technical committee to investigate the causes of the subway crash, which caused the traffic on the third line of the Cairo Metro to be halted.
On Sunday, a train running on the Attaba-Heliopolis line crashed into a barrier, injuring the driver. The Egyptian company for Metro Management and operations has suspended the line until the incident is investigated.
Dahi denied that the driver was the only person responsible for the accident, given that a defec which likely led to the incident has been discovered in the operating systems.
Al-Masry Al-Youm has discovered that Dahi will hold an urgent meeting with the Metro authorities and the French company which built the third line, in order to analyze the recordings of the conversations between the driver and the operating unit.
In a related context, a Chinese Multinational Telecommunications equipment and Services Company Huawei has announced at the Future Rail and Metro Summit that it intends to bring new technologies to Egypt to improve passenger experience, maximize efficiency and enhance safety operations.
Huawei is a global ICT solutions provider for more than 87,000 kilometers of railway and metro lines around the world.
"With the development of Egypt, the strategic importance of the rail and metro sector is rising," said He Lei, head of transportation business development of Huawei Egypt Office, according to the Egypt business directory.
"The challenges of running a large rail and metro network are immense, as operators strive to offer the best passenger experiences while ensuring safety and security," he added.