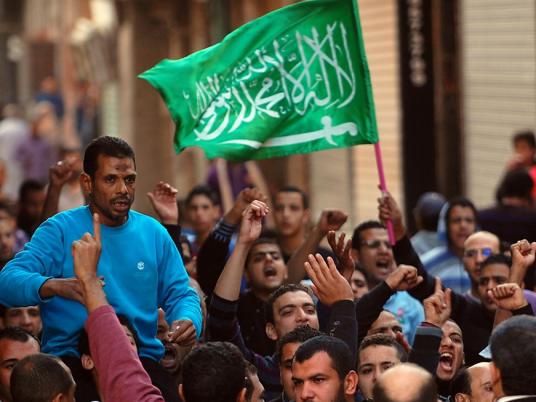 Egypt's Environment Minister Khaled Fahmy said on Thursday that garbage collection fees, or 'Service Fees, are to be imposed across Egypt's governorates following new legislation approved by the cabinet seeking to increase recycling and make garbage disposal more sustainable.
Fahmy's statements came at a press conference held by the cabinet following a meeting headed by Egyptian Prime Minister Sherif Esmail. Fahmy added that once parliament approves of the 'Service Fees', they will initially be applied across four governorates: Gharbia, Asyut, Qena, and Kafr El-Sheikh.
He explained that main feature of the law is to enable the government to organize the garbage collection process, rather than carrying out the collection, in addition to establishing rules for civil society and companies to engage in.
Fahmy said a comprehensive inventory regarding the quantities and types of garbage in the 23 governorates will be established. The first stage of the move will be implemented within five years in the governorates of Cairo, Giza, Alexandria, and Qalyubiya.
Secretary General of the Union of Arab Environmental Experts Magdy Allam revealed in August 2017 that Egypt's factories and hospitals in urban and rural areas produce up to a staggering 72 million tons of waste per day, and that the limited capacity to collect them resulted in the accumulation of waste in the streets.
He pointed out that state services were only able to collect up to 60 percent of garbage, which makes for a highly unsustainable system.
An estimated 44.8 percent of Egyptian households dispose of their garbage by dumping it onto the street, while 55.2 percent dispose theirs through companies and garbage collectors, according to the Central Agency for Public Mobilization and Statistics (CAPMAS).
In a 2017 report on garbage disposal, CAPMAS said that the percentage of safe garbage disposal in urban areas was 76.9 percent, compared to 36.9 percent in rural areas, making 63.1 percent of garbage disposal in rural areas unsafe.
5,000 feddans have been allocated to the environment ministry in five different locations, to be used as garbage collection complexes, but they have not yet been utilized, said Allam.