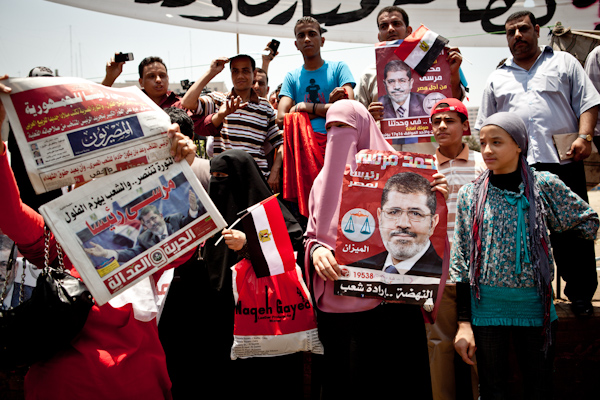 An official source in President-elect Mohamed Morsy's staff said Tuesday that Morsy thanks all who have congratulated him and calls on those who would publish advertisements applauding him in the media to donate money to public works and charity instead.
The source said that Morsy also calls on all state institutions, government bodies and ministries to avoid hanging up pictures of him. He added that instructions would be issued regarding this matter.
He said the purpose of not hanging Morsy's picture was for Egypt to remain the focus in the heart of every citizen, adding that these instructions will include diplomatic missions abroad.
Edited translation from MENA