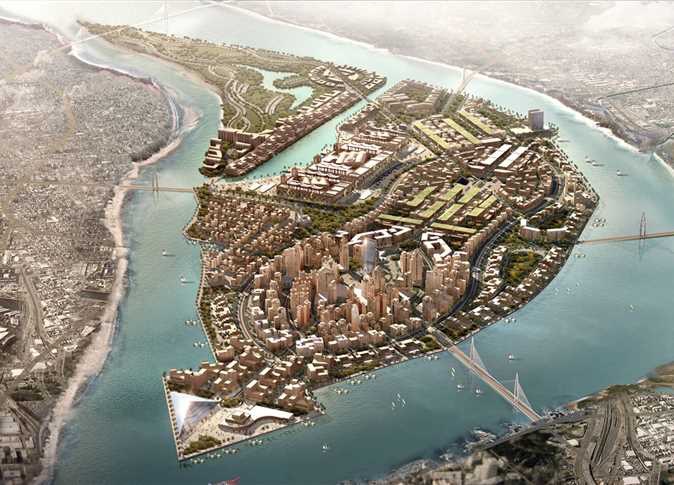 A number of drawings prepared by an Egyptian contracting company and another Emirati-Singaporean one to develop al-Warraq island went viral shortly after clashes between residents and authorities took place there.
Police had ordered a number of homes built on state-owned land in Warraq be demolished and chaos ensued, resulting in the death of one man and injury of dozens, including officials.
Al-Masry Al-Youm verified the circulated photos, confirming they belong to Emirati-Singaporean company RSP and local firm Cube Architects. The two companies had published the photos of sketches for Warraq island development projects on their official websites.
The Egyptian government contracted with RSP on March 31, 2013 to develop the island as a model for future development in Egypt, according to RSP's website.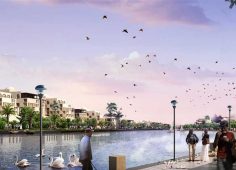 The company website maintained that the island holds a spectacular location on the River Nile, so they decided to integrate its design into the urban environment while also preserving the historical identity of the island.
The development plan includes a university, both commercial and residential buildings, and parks.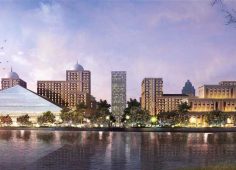 According to Cube Architects' website, the company contracted with the Egyptian government in 2010 to develop Warraq as part of the Egypt 2050 project, which had been announced during the Mubarak-era in 2007.
According to the local contracting firm, its plan includes changing the island's name to 'Horus Island', and ensuring that current residents would not be displaced as a result of their development scheme.
Spokesperson for the Ministry of Housing Hany Younis denied that there were any contracts between the two companies and the ministry, stressing the absence of any negotiations or consultations with them. Younis said in a statement to Al-Masry Al-Youm that he had contacted the head of the Urban Planning Authority to inquire about the validity of the news, and they in turn denied having any contracts with Emirati, Singaporean or Egyptian firms.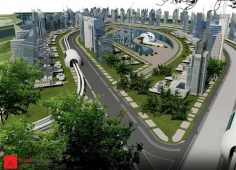 Edited translation from Al-Masry Al-Youm