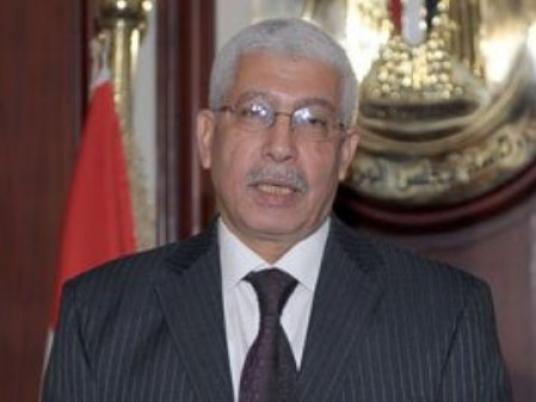 The Cabinet has made progress in talks with the International Monetary Fund (IMF) on a US$4.8 billion loan and will continue negotiations next week, Finance Minister Morsy Hegazy said on Thursday.
"Talks are continuing with the delegation. There is progress," Hegazy told reporters after a round of talks with IMF officials. Discussions are "going in the right direction," added Hany Gadra, a finance ministry official. Neither elaborated.
A Cabinet spokesperson also said new aid from Qatar and Libya worth US$5 billion, unveiled on Wednesday, would not "affect the government's determination … to reach a deal with the IMF," according to a statement.
After two years of political upheaval, foreign currency reserves have fallen to critically low levels, threatening Egypt's ability to buy wheat, of which it is the world's biggest importer, and fuel.
President Mohamed Morsy's government initialled a deal with the IMF last November but postponed ratification in December in the face of unrest triggered by a political row over the extent of his powers following his controversial 22 November Constitutional Declaration.
In the talks, Cairo must convince the IMF it is serious about reforms aimed at boosting growth and curbing an unaffordable budget deficit. That implies tax hikes and politically risky cuts to the generous system of state subsidies for fuel and bread.
On Wednesday, Qatar said it would buy Egyptian bonds worth US$3 billion, coming on top of some US$5 billion the wealthy Gulf state has already provided to Cairo.
In addition, Libya will grant a US$2 billion five-year interest-free loan to Egypt, state news agency MENA said on Wednesday.