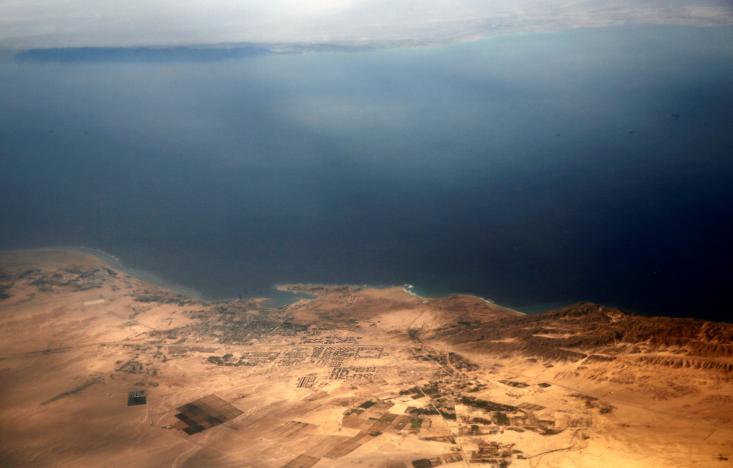 Al-Masry Al-Youm learned that the Parliament's Constitutional and Legislative Affairs Committee will discuss next week the Red Sea islands maritime demarcation deal, under which Saudi Arabia was recently given sovereign right over the islands of Tiran and Sanafir.
MP and member of the committee Mostafa Bakry, one of the supporters of the agreement, said the State Lawsuits Authority (SLA) filed a case of conflict of jurisdiction with the Supreme Constitutional Court, as two different courts made two different rulings over the validity of the demarcation agreement signed in April 2016.
Bakry said this lawsuit came at the request of the government so the Supreme Constitutional Court determines which court has jurisdiction over the international treaties. The MP added that the government in this case wants to determine which is the party concerned with jurisdiction over the agreement.
Two contradictory rulings have been issued over the agreement; the first was issued by the Supreme Administrative Court, which nullified the agreement; and the second by the Summary Proceedings Court, which ruled for the validity of the agreement.
In accordance with Article 151 of the Constitution, the Parliament has the right to determine the fate of the agreement, Bakry said.
The MP said he expects the Constitutional and Legislative Affairs Committee to discuss the agreement in the next week and prepare a report on it, to be presented at a general session of the Parliament, which will determine the final situation.
Bakry said the Constitutional and Legislative Committee will focus in the preparation of the report on inviting a large number of supporters and opponents of the agreement, including professors of international law and maritime experts, to its discussions. The discussions are to be broadcast publicly on television, he said.
According to the border demarcation agreement signed in April 2016, the two islands were deemed to be within Saudi territorial waters, in recognition of historical claims on the part of Saudi Arabia. The Supreme Administrative Court, however, nullified this agreement on the basis that there was insufficient evidence of the Saudi claims.
The agreement provoked extensive criticism against the government in April and people took to the streets to protest against the decision, which was followed by a security crackdown. In a speech, President Abdel Fattah al-Sisi called on the Egyptian people not to talk about the matter anymore.
The initial lawsuit to have the deal revoked was filed by lawyer and former presidential hopeful Khaled Ali, and supported by other lawyers and MPs.
Edited translation from Al-Masry Al-Youm