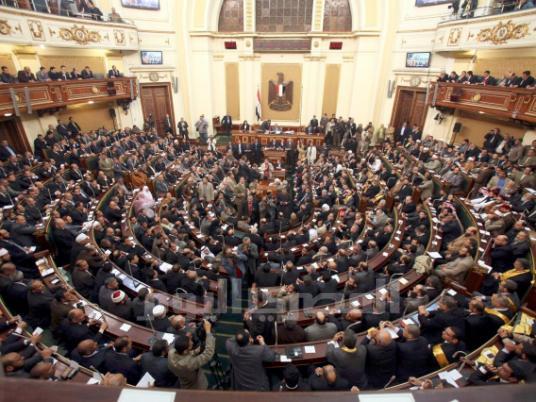 The government has withdrawn a controversial draft law on civil society organizations, said Mohamed Esmat al-Sadat, chairman of Parliament's Human Rights Committee.
The draft, which would amend the existing law, was said to be a combination of proposals from a number of NGOs.
"No law would be issued if NGOs themselves do not approve it," Sadat told Al-Masry Al-Youm, adding that the former regime drafted the original law.
Critics say that the current Law on Associations (Law 84 of 2002) does not guarantee freedom of association since it gives the government the right to refuse the registration of an NGO and to dissolve its board.
"The authorities use strict legislation on registration, regulation and foreign funding to restrict the activities of civil society. Under Mubarak, the law was often used against human rights organizations to punish the reporting of human rights violations," said Amnesty International in a report published last year.
Sadat said that the proposed bill would restrict freedom of association.
He added that any new law should protect freedom of association, respect state sovereignty, regulate NGO funding and allow the formation of NGOs by mere notification, without the need for government approval.
Recently, Egypt referred 43 NGO employees, including 29 foreigners, to trial following investigations into illegal foreign funding for NGOs in Egypt.