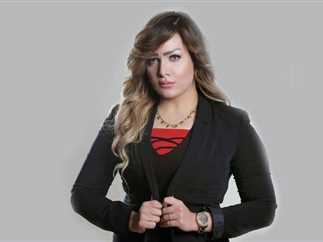 On Tuesday, the Giza Criminal Court referred a judge and his friend accused of murdering the judges wife to the grand mufti to take his opinion in sentencing the two defendants to death.
Judge Ayman Haggag and his friend Hussein al-Garably are accused of the premeditated murder of Haggag's wife, TV presenter Shaima Gamal, and burying her body inside a farm in the Badrashin area in Giza.
Omar Haridy, a lawyer in Haggag's defense team, withdrew from the case saying he decided to withdraw after he looked into the motives behind the crime.
A press statement, issued by the Public Prosecutor, said in July, that prosecutors received a report from the husband saying that his wife has been absent since she disappeared at a commercial complex in the 6 October City, without suspecting anyone.
As prosecutors started the investigation, the second accused came forward and confirmed his close relationship with the victim's husband, and expressed his desire to make statements that implicated the reporting husband in the murder of his wife due to disagreements between them.
He confirmed that he witnessed the murder and knew where her body was buried.
Prosecutors ordered the arrest of the husband judge and traced his itinerary on the day of committing the crime, which confirmed the story of the second accused.
The Egyptian Public Prosecution referred the accused judge and his friend to a criminal trial in July.
The Public Prosecutor's decision stated that Haggag committed premeditated murder to get rid of the victim after she bargained him for money in return for not revealing his secrets.
The forensic report showed that the death of the victim was due to suffocation and putting pressure on her neck and airways.
The postmortem showed signs of blows and suffocation to the victim's body.
Al-Masry Al-Youm obtained a copy of Haggag's official confessions during interrogations following his arrest in July.