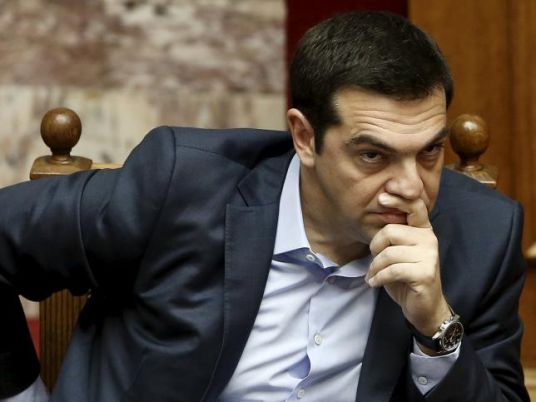 Greece's government will pay public-sector wages and pensions in May but needs an agreement with creditors by the end of the month, its spokesman said on Monday, amid growing fears the country is on the verge of bankruptcy.
Without aid or access to debt markets, Athens is close to running out of money – it had to empty an International Monetary Fund reserves account to make a debt payment to the IMF last week. Investors dumped Greek stocks and bonds on Monday over worries Athens could miss a payment due next month.
Asked about an IMF payment falling due on June 5, spokesman Gabriel Sakellaridis reiterated the government's position that it aims to service all its obligations. Asked if the government would pay wages and pensions this month, he said: "Yes".
But he said the government expected to make a deal with the European Union and IMF creditors this month, with an agreement on a technical level struck by May 19. Talks at this week's EU summit in Riga would follow, then a possible emergency meeting of euro zoneministers before the end of May.
"We can say that the timetable is such where you have May or the end of May for concluding such a deal," Sakellaridis told a news conference. "There should be a solution in May so we can resolve our liquidity issues."
He ruled out a levy on bank deposits to raise cash and said the government would not sign a third bailout programme. He denied any plans to raise the retirement age as a concession.
Athens and its creditors have been negotiating for months without any breakthrough, with talks hung up over the government's so-called "red lines" on labour and pension reform.
Sakellaridis said Athens would insist on avoiding wage and pension cuts, having a strong economic growth plan, a low primary surplus target and debt restructuring as elements of a comprehensive deal with lenders.
"We are not putting red lines because we have a fetish about these red lines," he said. "We think they are necessary elements of a deal so that we don't once again have the problems of the past."