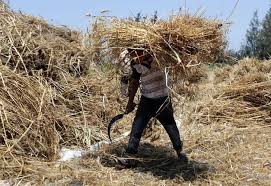 Greek self-proclaimed anarchists threw paint and smashed windows at the entrance of the Athens headquarters of Swiss drugmaker Novartis on Sunday, police said.
About 30 people were involved in the attack at 0515 local time (0315 GMT), a police official said. There were no injuries.
In a statement published on the Internet, the Rouvikonas group said the attack was linked to a probe into allegations of bribery by the drugmaker to doctors and public officials.
Greek parliament voted on Thursday to probe the role of ten politicians in the case. They have all denied any wrongdoing, saying the case is an attempt by authorities to discredit opposition politicians a little over a year before scheduled elections. Prosecutors are already investigating the role of non-politicians.
Novartis Hellas was not immediately available for comment on Sunday's incident.
The drugmaker has promised to take "fast and decisive action" should the investigation in Greece find that its managers engaged in unethical or illegal conduct.
Small-scale attacks on businesses, state buildings, police and politicians are frequent in Greece, which is emerging from a its worst debt crisis in decades and has slashed healthcare spending, wages and pensions to shore up its finances.