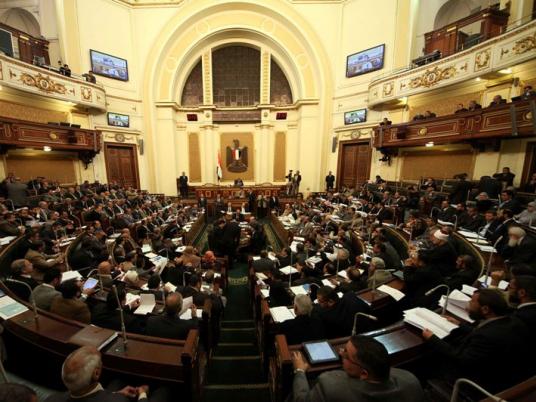 The Shura Council approved a set of Cabinet-backed amendments to the draft parliamentary elections law late on Thursday, causing several council members to withrdaw from the discussion in protest.
The Cabinet rejected any monitoring of vote counting by civil society organizations. Assistant Justice Minister Omar al-Sherif said that elections monitoring violates the sovereignty of the state. The council approved this recommendation, rejecting a proposal from MPs Ehab al-Kharrat and Sameh Fawzy to stipulate international oversight of elections.
The council also agreed that the law would ban high-level members from the now disbanded National Democratic Party from running for Parliament, or allowing MPs who served in the last two parliamentary sessions from being nominated for the next 10 years.
The council adjourned its sessions to Saturday after several members withdrew from the session in protest, according to state-run news agency MENA.
Several Shura Council members said the council speaker and Freedom and Justice members rejected without basis their proposed amendments to the draft parliamentary elections law.
Among those who withdrew were the Coptic deputies and representatives of the Salafi Nour Party, the Ghad al-Thawra Party, the Egyptian Trend Party, the Wafd Party, a member of the Freedom and Justice Party and a number of independent deputies.
The Shura Council, which is temporarily responsible for legislation as stipulated by the new Constitution, on Wednesday discussed the Constitutional and Legislative Committee's report on amending Law 38 of 1972 concerning the election of Parliament, and Law 73 of 1956 on the practicing of political rights.
Once the council approves a law, it is sent to the president, who then forwards it to the Constitutional Court to review before he endorses it.
Edited translation from Al-Masry Al-Youm