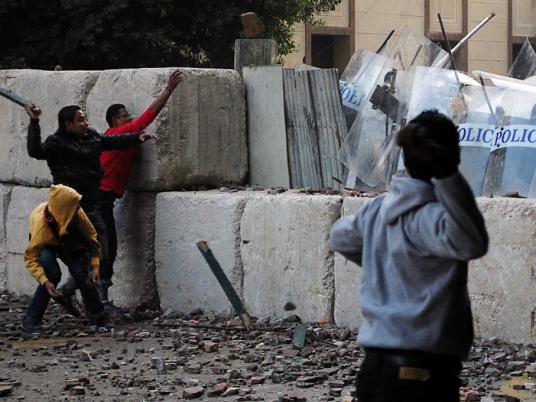 On Wednesday, Cairo Criminal Court postponed the trial of Muslim Brotherhood Supreme Guide Mohamed Badie, his deputy Khairat al-Shater and 15 other leaders of the group, in a case known as the "Guidance Bureau" events, to 23 June as requested by the defense in order to hear the testimonies of the prosecution's witnesses.
Oher defendants include Rashad al-Bayoumi, Saad al-Katatni, head of the Freedom and Justice Party, his deputy Essam al-Erian, Mohamed al-Beltagy, member of the party's executive body, Mohamed Mahdi Akef, former supreme guide and Osama Yassin, youth minister under deposed President Mohamed Morsy.
They are all charged with attempted murder for purposes of terrorism, possession and acquisition of unlicensed firearms and live ammunition, joining an armed gang that aims to terrorize innocent people and incitement of violence outside the group's Guidance Bureau in Mokattam, south east of Cairo, during protests on 30 June of last year that demanded the ouster of President Morsy.
The events left nine people dead and 91 others injured.
The defendants denied all the charges leveled at them.
Meanwhile, Badie accused the regime of treason, fomenting discord within the nation and called for toppling the current regime.
Edited translation from Al-Masry Al-Youm