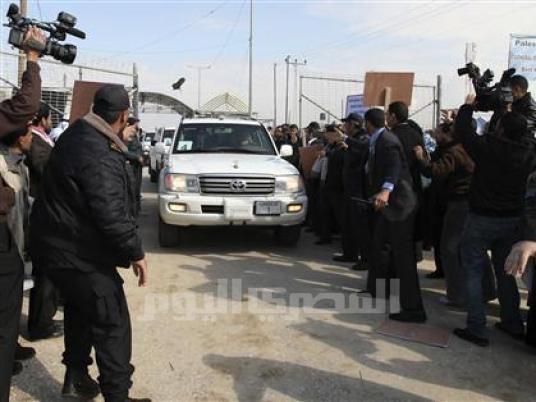 Gunmen killed a French national in Libya's eastern city of Benghazi on Sunday, a security official said, the latest slaying of a foreigner in the restive area.
Separately, gunmen in Benghazi also shot and wounded an Egyptian who had been working in a grocery, while a Libyan police officer survived an assassination attempt, a security source said.
The Frenchman worked for a company upgrading a large hospital in Benghazi, which has been rocked by car bombs and assassinations amid Islamist militant activity, the official said.
"He was killed with three shots," the official said.
The French foreign ministry had no immediate comment.
The killing comes a week after police found seven Egyptian Christians shot dead execution-style on a beach outside Benghazi, home to several oil firms.
No one has claimed responsibility for the killing of the Egyptians but residents said gunmen had looked for Christians in their neighborhood, suggesting radical Islamists might be behind it.
Most countries have closed their consulates in Benghazi and some foreign airlines have stopped flying there since the U.S. ambassador and three other Americans were killed in an Islamist militant onslaught in September 2012.
An American schoolteacher was also killed by gunmen in December while he exercised in the city.
Three years after the revolution that ousted Muammar Qadhafi, Libya's weak government and army are struggling to control brigades of former rebels and Islamist militias in a country awash with weapons.
Western diplomats worry that the violence in Benghazi will spill over to the capital, Tripoli.
In January, a British man and a New Zealand woman were shot execution-style on a beach 100 km (60 miles) west of Tripoli.