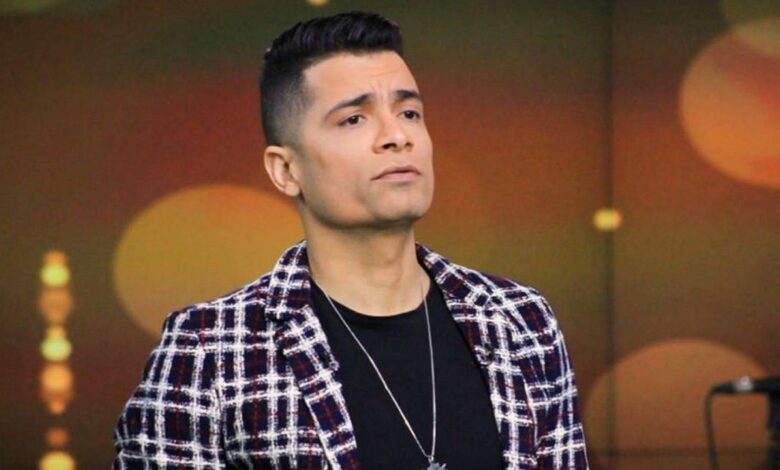 Mahraganat singer Hassan Shakoush has appealed to chairman of the Musicians Syndicate Hany Shaker to reduce the penalty imposed on him after exchanging insults with singer Reda al-Bahrawy.
The quarrel allegedly began at a North Coast concert when Shakoush asked members of Bahrawy's band to leave the stage so he could begin performing. Not all of them obliged.
The fight continued later on social media, with both hurling insults at each other.
Saad al-Metwally, legal advisor to the syndicate, told Al-Masry Al-Youm that the two singers had insulted and slandered each other on social media, which led to their punishment.
The dispute was widely circulated on social media and prompted an investigation that took place on Saturday, Metwally revealed.
Syndicate Head Hany Shaker and the board unanimously decided to withdraw the singing license from Shakoush permanently without a specified period, in addition to suspending Bahrawy for two months. Bahrawy will be bearing the wages of his band during the suspension period.
Shakoush said that he will face great losses as a result of contracts for many concerts over the coming months inside and outside Egypt.
The two singers are also not allowed to sing in an any audio recorder, according to the decision.
Mahraganat is a combination of popular Shaabi music played at weddings and electronic dance music.
In 2020, Egypt's Syndicate banned Mahraganat artists from performing publicly due to the offensive and vulgar language used in the music. It also deemed their songs unworthy of Egypt's artistic productions.
"This kind of music which relies on sexual references and inappropriate words is refused," Shaker said during an interview in 2020. "We want a decent [popular music scene]."
Edited translation from Al-Masry Al-Youm
IMAGE: Hassan Shakoush