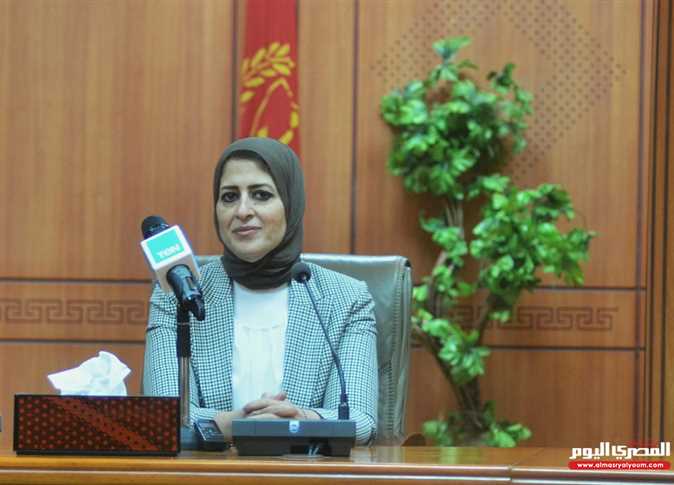 Health Minister Hala Zayed said on Sunday that she made no order to force hospitals radios to broadcast the national anthem and doctor's oath.
Broadcasting the national anthem at hospitals is meant to be entirely optional Zayed asserted, during her first meeting since she took office with the Health Affairs Committee of the House of Representatives.
Zayed aadded that broadcasting the national anthem encourages positive energy and that she can't imagine why anyone would oppose such a patriotic act.
"If I make 100,000 good decisions besides the national anthem one, people will still focus on this out of all the others," Zayed lamented.
MP Elham al-Menshawy called on the minister to review the national anthem and doctor's oath decision, saying there are more urgent needs in light of deteriorating conditions at government hospitals.
MP Samy al-Mashad told Zayed that the health sector in Egypt is very poor, requiring more effort on the minister's part. He agreed with Zayed that there is no need to build new hospitals and that focus should be on developing existing ones.
MP Elizabeth Shaker asked Zayed: "If a doctor had work at the time of the national anthem broadcast, would they be punished?"
Zayed last week ordered that the national anthem and doctor's oath should be broadcast on hospital radios every morning. The decision raised harsh criticism among citizens and social media users.
She explained at that time that this decision reinforces the values of belonging to Egypt to all listeners in hospitals, whether it's the patient or medical staff, adding that the broadcast will remind doctors of the principles of humanity, the basics of their service.
Edited translation from Al-Masry Al-Youm