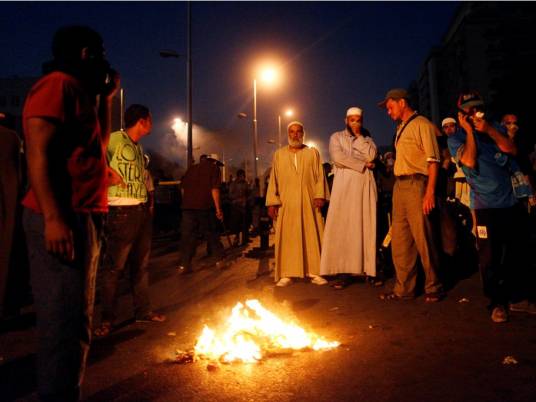 53 people were killed in the violence between toppled president Mohamed Morsy's supporters and the army, which broke out Monday outside the Republican Guard headquarters where the ousted leader is believed to be confined, according to the Ministry of Health.
Khaled al-Khatib, who heads the ministry's emergency department, said that the clashes had left 53 dead and 480 injured. He noted that 293 of the injured have been discharged from hospitals.
News reports quoted coroners as saying that 59 people had died in the clashes.
Edited translation from Al-Masry Al-Youm