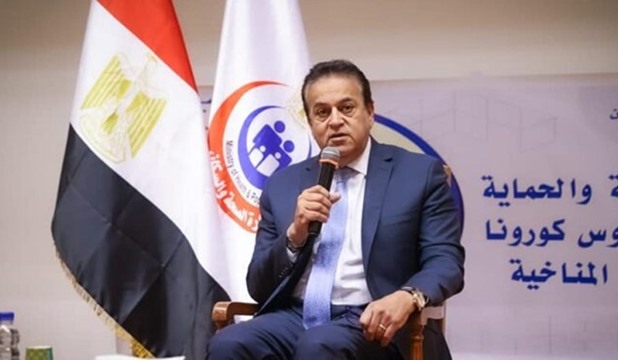 Minister of Health and Population Khaled Abdel Ghaffar said on Monday he is regularly following up on all details of the medical security plan for the upcoming UN Climate Change Conference (COP27) that will be hosted by Egypt's Red Sea resort city of Sharm El-Sheikh in November.
Abdel Ghaffar was speaking during a training workshop for preventive medicine professionals at health affairs directorates nationwide.
The workshop was held under the theme: "Preventive measures and protection at COP27 amid COVID-19 challenges" at Princess Fatma Academy for Medical and Professional Training.
The health minister hailed the integrated efforts pursued by the ministry's sectors in cooperation with other ministries and relevant bodies to ensure a successful organization of the global event.
Health Ministry Spokesman Hossam Abdel Ghaffar stressed the minister's commitment to following up regular reports on the COP27 medical security plan.
He said the plan includes treatment, preventive, and ambulance services, airport security, quarantine measures and preventive measures.
It also involves securing adequate supply of medicines, medical supply, blood bags, and blood plasma, he noted.
The spokesman added that medical equipment at all Sharm El Sheikh Hospitals undergo regular maintenance.