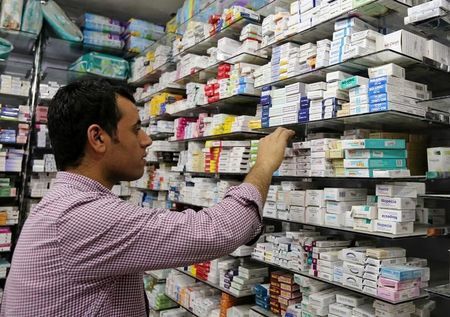 Egypt's Health Ministry spokesperson Khaled Megahid said Monday that the total shortage of drugs in the pharmaceutical market amount to 15 active ingredients, substances which have no identical medicines, though alternatives exists which maybe be used after consultation with a doctor.
Megahid said that the figures announced by the Egyptian Centre to Protect the Right for Medicine (ECPRM) were incorrect and that the comments aimed to cause confusion.
ECPRM said Sunday that it had observed a shortage of 1420 drugs during August, 54 of which have no alternative. It added that the stock of medical supplies in the major institutes and hospitals have reached zero point.
In statements to al-Masry al-Youm, Megahid said that there is a shortage of 270 brand name drugs from different pharmaceutical companies but there are identical drugs that can be easily used as replacements.
Megahid added that the volume of shortages is decreasing, pointing out that last month a ministry report listed a shortage of 23 active ingredients compared to 15 this month. He also said that the ministry would be the first to announce shortages. He explained that a monthly list of shortages would be announced.
Megahid stressed that the ministry has no intention to increase the price of medicines in the coming period adding that neither has the ministry received any information from pharmaceutical companies about price increases for any of their products.