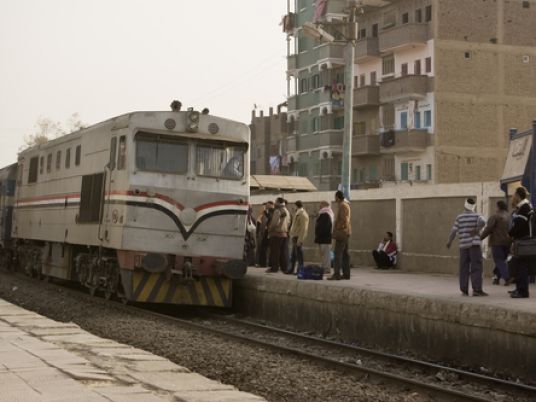 Transportation Minister Mostafa al-Demeiry said that shares of the high-speed trains project will go public on the stock market.
He also said that officials are conducting feasibility studies and initial public offering will be put forth through international consultants.
Demeiry told the official news agency MENA that several major national projects in the transportation sector will be offered at the stock market.
"They will not be owned by the country, but by shareholders," he said. "One of the projects is estimated to cost LE80 billion and will link Cairo, Alexandria, Aswan and Luxor."
The minister also said that the state budget could not bear the required investments for the project.
"The best solution is to offer the project to initial public offering to allow the participation of all Egyptians, in addition to investment funds and banks," he added. "These projects will yield huge revenues in light of the increasing demand on transportation means and the growing population, which is expected to reach 150 million by 2050."
Demeiry added that the roads network in Egypt requires LE5 billion for maintenance. Meanwhile, the state budget is only able to provide one fifth of the required amount.
He also said that losses within the transportation sector in Egypt are estimated at LE20 billion.
Around five million commuters take the metro daily, especially after the launch of the third phase of the third line. Railway commuters are estimated at around 1.2 million passengers per day.
The ministry owns 1.9 million square meters that will be used in developing the transportation system in Egypt.
The efforts are part of the ministry's comprehensive plan to develop transportation in the country by 2050.
Edited translation from MENA