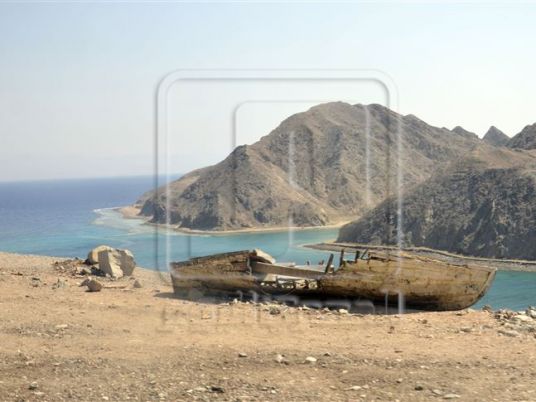 The Supreme Administrative Court has set a date of July 3 to consider the Egyptian government's appeal against Tuesday's court ruling nullifying the transfer of two Red Sea islands to Saudi Arabian control.
In April, Egypt signed a maritime border agreement with Saudi Arabia that placed the islands of Tiran and Sanafir in Saudi terroritorial waters, effectively transferring them from Egyptian to Saudi control as part of a larger bilateral agreement.
However, on Tuesday, the State Council's Administrative Court nullified the land transfer deal, ruling that the two islands are historically Egyptian terroritory and the government does not have authority to transfer them to another nation.
The Egyptian government is now appealing Tuesday's ruling, seeking a new decision from the Supreme Administrative Court that will allow the land transfer deal to go ahead unimpeded. The court, headed by deputy chairman of the State Council, judge Abdel Fattah Abouleil, will hear new evidence and arguments on court jurisdiction on July 3.
When the deal was Egypt-Saudi deal was originally signed on April, 8, the Cabinet said it would need to be reviewed by parliament before being ratified.
However, on April 10, lawyer and former presidential hopeful Khaled Ali, filed a lawsuit claiming that the two islands are sovereign Egyptian territory and the Egyptian government has no right to hand them to another nation.
Ali filed his case with the State Council, Egypt's judicial branch dealing with administrative disputes relating to the exercise of state power, and on Tuesday he was successful in legally blocking the land transfer.
The constitution dictates that, where borders are concerned, a national referendum is required before any agreements can be finalized.
At a meeting on Wednesday, the Cabinet said that it had lodged an appeal with a higher court.
"The government will submit all the documents it possesses to provide strong evidence to the [Supreme] Administrative Court, which has the right to decide in this case," the Cabinet's statement said.
In addition to providing new maps and documents to suport the government's case regarding Saudi ownership of the islands, the government will emphasize the lack of jurisdiction of the Administrative Court that ruled on Tuesday, said the statement.
Edited translation from Al-Masry Al-Youm