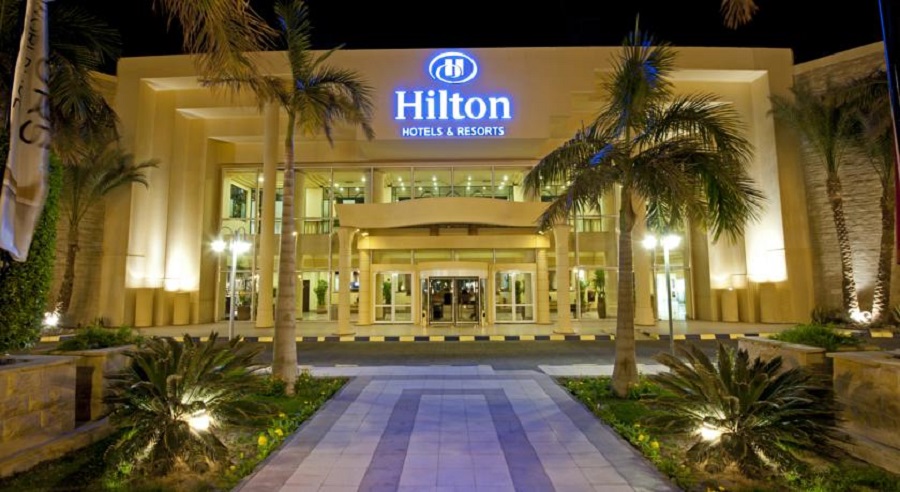 Hilton Worldwide has revealed its expansion plan for Egypt, aiming to construct an additional 13 hotels within 10 years, increasing total Hilton hotels in the country to 30.
Vice President of Operations for MENA under Hilton Worldwide, Mohab Ghali, said that Hilton has not closed off any hotels in spite of current difficult situation, due to the prestigious status of Egypt.
Hilton Worldwide observed increases in its hotels' occupancy rates in 2017, notably in Cairo, Alexandria, Hurghada and Marsa Allam, Ghali said.
He illustrated that Egypt has all the components to advance its rank among attractive tourist countries worldwide, such as moderate climate, proximity to European countries, monuments, desert, recreational tourism and diving.
According to Ghali's statistics, the tourism sector in Egypt has recovered by 80 percent within the 3rd quarter of fiscal year 2016/2017.
Egypt's tourism revenues jumped by 170 percent in the first seven months of 2017, reaching $3.5 billion, a government official told Reuters, welcome news for an economy heavily reliant on the sector for foreign currency and jobs.
The number of tourists visiting Egypt rose by 54 percent in the same seven-month period on an annual basis to reach 4.3 million, he said, attributing the increase to visitors from Germany and Ukraine.
The number of tourists is still well below the 14.7 million who visited Egypt in 2010, ahead of the 2011 uprising that toppled long-time autocrat Hosni Mubarak and ushered in a prolonged period of political and social upheaval, Reuters reported in August.
Edited Translation from Al-Masry Al-Youm