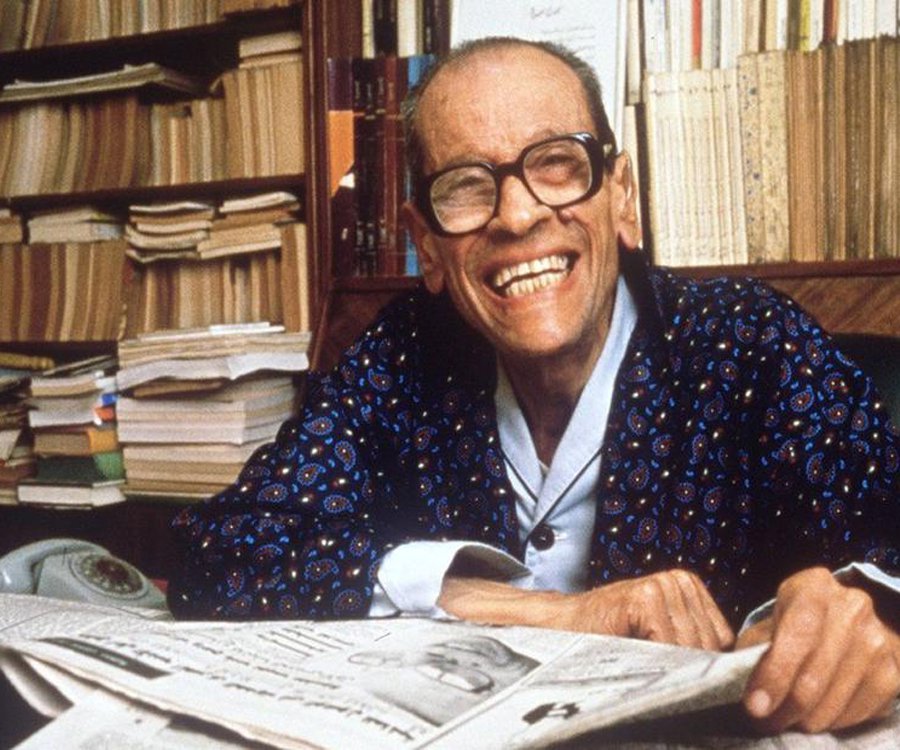 The Hindawi Foundation announced the details of its contract with the family of late international writer Naguib Mahfouz, to publish his complete body of work on its e-platforms for free by 2022.
The Foundation will make Mahfouz's works of novels, plays, short stories and others available to Arabic language readers through the website and the "Hendawi Books" app.
In a statement, the foundation said that the contract stemmed from Hindawi's vision aiming to enrich the public with knowledge and make it available to Arabic-speaking people all over the world, as well as to complement the publication of the works of many great thinkers and writers, such as Taha Hussein, Youssef Idris, Zaki Naguib Mahmoud, Fouad Zakaria, Hassan Hanafi, Abdel Ghaffar Mekkawi, and more.

The statement added that the Hindawi Foundation hopes that its publications will always spark the minds of its readers with the best Arabic and international content through its electronic platforms.
Umm Kulthum Naguib Mahfouz, in previous statements to Al-Watan, expressed her happiness at contracting with the Hindawi Foundation following the end of her contract with Dar El Shorouk publishing house in the first half of 2022.
She explained that she signed a contract with the Hindawi Foundation to publish all of her father's books electronically only starting May 2022, after the contract with Dar El Shorouk ended.
She also added Hindawi has been making offers to obtain Mahfouz's works e-publishing rights for some time, but she had postponed the contract.
"This contract was agreed upon some time ago, as the Hindawi Foundation made a satisfactory offer for us, and I do not know why some are angry. All of Naguib Mahfouz's works are already on the Internet," Umm Kulthum said.