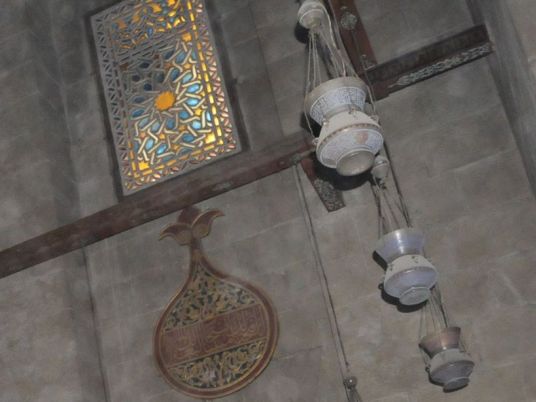 Security services arrested two of the suspects accused of stealing six historic lanterns from the chamber of King Fouad I and Princess Feryal at Refai Mosque, located in Qalaa Square, Cairo.
The theft was reported earlier this month.
In a statement, Interior Ministry said: "Investigation teams, in collaboration with Cairo security department were able to identify the thieves. They were Mohamed Othman Sayyed, 36, antiques trader, Wael Refaat Sayyed, 35, laundry store owner, and Islam Refaat, 26, worker at the store."
"The first and second suspects were arrested. Faced with charges, they admitted their crime and the participation of the third suspect, who was a fugitive. While the first suspect was sending items needed to shoot a film at the mosque on December 29, they were able to steal the lanterns.They sold them at LE900,000. Legal measures were taken. Efforts are being made to arrest the runaway suspect," the statement added.
Al-Saeed Helmy, head of Islamic antiquities sector at Antiquities Ministry, said investigations showed that those who sent the items needed for shooting were the ones who stole the lanterns and hung up fake ones to replace the originals.
Once the suspects were arrested, an archaeological committee was formed to check if the lanterns were the originals. They were found to be in good condition.
The lanterns date back to the hijri year of 1328 (1910). Made of glass, they have the name of Khedive Abbas Helmy II on them, in addition to verses from the Quran written in Arabic.